Lift Master examples of MTO products and technical material
Lift Master related content
Here you'll find examples of Lift Master MTO products. Please feel free to contact a Tsubaki representative for more information.
Examples of MTO Lift Masters
Wall mounted specs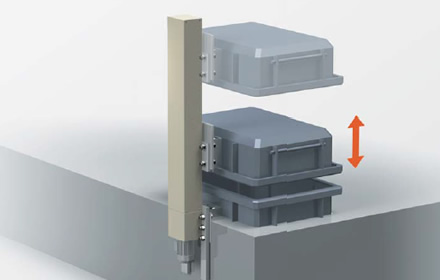 Wall mounted specs are also available when the Lift Master cannot be installed on the floor. Enables more compact designs by effectively using the sides of equipment's robust frame.
Drop prevention specs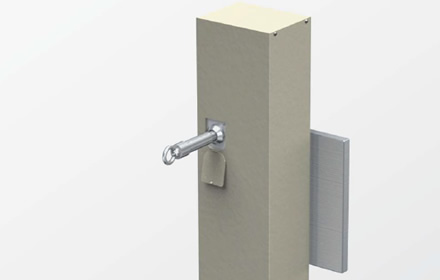 A special drop prevention pin on the Lift Master prevents the work from dropping.
Swivel shaft specs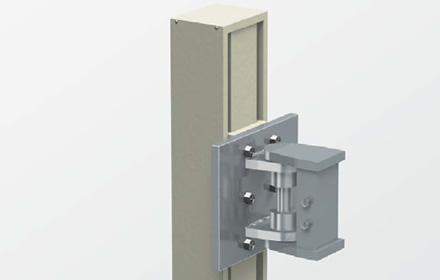 A manual swiveling mechanism is installed where the work is mounted.
Low profile specs
Low profile specs allow installation even in spaces where standard Lift Masters could not be installed.
High speed specs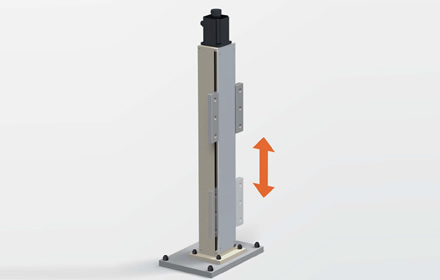 High speed specs with a max. speed of 500mm/s. Be sure to provide the motor with a servo motor. (Contact a Tsubaki representative for more information.) A general-purpose motor can be used with high speed specs with a max. speed of 300mm/sec by using inverter control.
Dust and drip preventive specs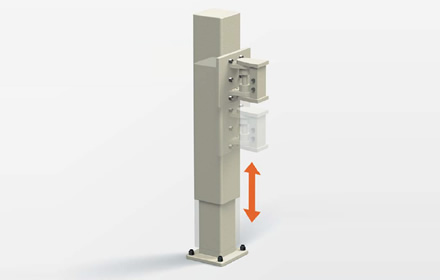 A Lift Master with dust and drip preventive functions. Available for environments where there is machining oil and coolant spatter. *Not for outdoor use.
Horizontal conveyance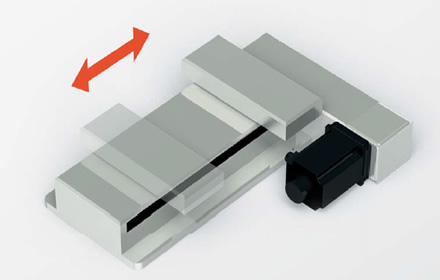 Lift Masters for horizontal conveyance are also available.
High rigidity specs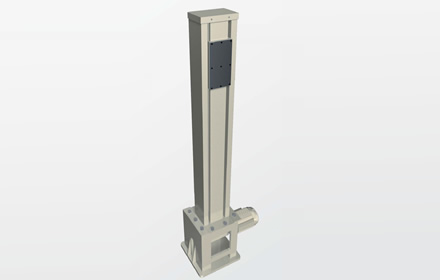 Specifications with reinforced main pillars are also available for problems due to vibration when lifting or sag when stopping.
Synchronized line shaft specs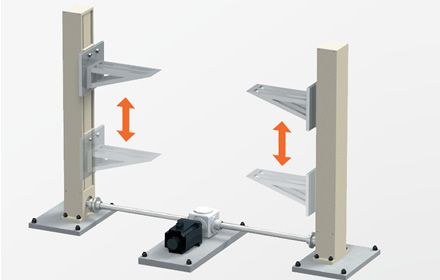 Synchronized operation is possible by connecting a Lift Master with Tsubaki Echt-Flex Coupling and Miter Gear Box. Tsubaki offer gear motors and other systems that match your usage conditions.
Click here for questions regarding Lift Masters