Benefits of adopting Lift Masters
Lift Master related content
Tsubaki Lift Masters provide solutions to your problems.
List Master is easy to handle
Intermediate stopping and speed control can be done easily.
Position detection sensor embedded in Lift Master enables stopping at any position.
Moreover, inverter controls enables operation at specified lifting speeds. In addition, Tsubaki offers specifications that use servomotors for the drive.
Caution

When using inverter control, please ensure sufficient regenerative resistor capacity based on your operating conditions. Contact the inverter manufacturer regarding the capacity of the regenerative resistor.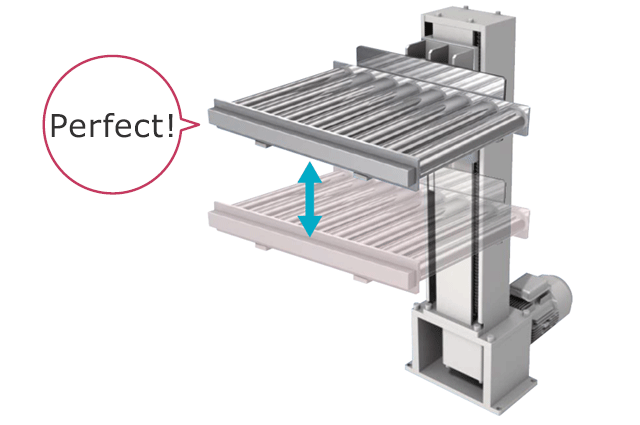 Click here for questions regarding Lift Masters