1,000kg Zip Chain Lifter
®
A Zip Chain Lifter with an allowable lifting weight of 1,000kg.
The allowable lifting weight of 1,000kg type is standardized.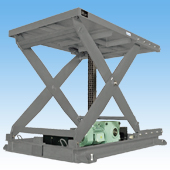 View/Download Data
List of specifications
Model number
Weight of 1,000kg
ZSL1000S10G1
ZSL1000L10G1
Allowable lifting weight (kg)
1,000kg
Nominal speed (m/min)
5.5
11
Nominal stroke (mm)
1,000
Height with chain housed (mm)
420
Table size (mm)
1,100 x 1,800
Motor
Three-phase/four-pole high efficiency motor with non-excitation type brake
Output (kW)
2.2kW
3.7kW
Power supply voltage
AC200V class

*1

Lubrication
Grease on chain section (No.2)
Coating
Acrylic lacquer-based, grey (Munsell N5)
Ambient conditions
Environment
Indoor environment with no corrosive gas, debris, etc. present.
Ambient temperature
0 to 40°C (no freezing)
Relative humidity
85%RH (no condensation)
Shock resistance value
Less than 1G
Maintenance bar
Options
※1 AC400V class also available. Contact a Tsubaki representative.
Zip Chain Lifter Applications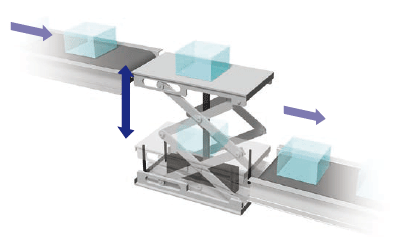 Learn more about actual examples of use and points for adoption. We also have experience with push-and-pull and hanging applications. Contact a Tsubaki representative for more details.