Tsubaki Examples of Use by Industry and Application
Products for disaster prevention
Infrastructure

Products for disaster prevention
Tsubaki products are playing active roles in the field of disaster prevention equipment to protect people's lives from tsunamis or floods.
Floodgate -- Large horizontal sliding gate

Floodgate -- Small horizontal sliding gate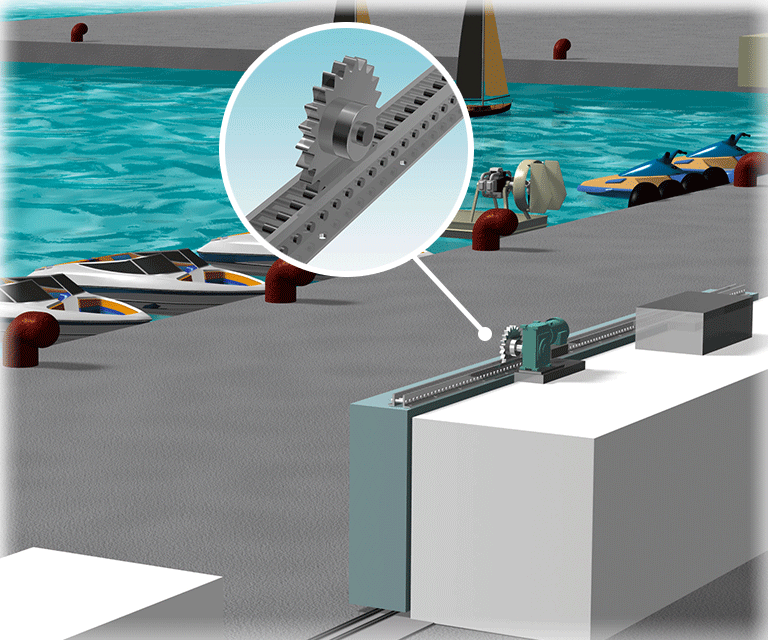 Pin Gear Drive Unit (Floodgate/Movable weir series)/Hypoid Motors
We offer a series that is made of stainless steel (SUS304) and compatible with Japanese Dam & Water Equipment Engineering standards. It can be used as is with no troublesome strength calculations/confirmation.
Use Tsubaki's extensive line-up of Hypoid Motors for the drive section of the Pin Gear Drive Unit.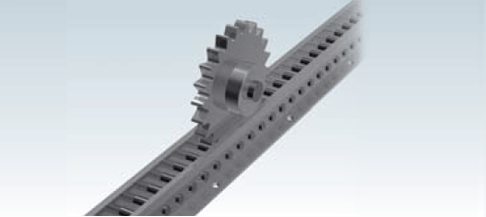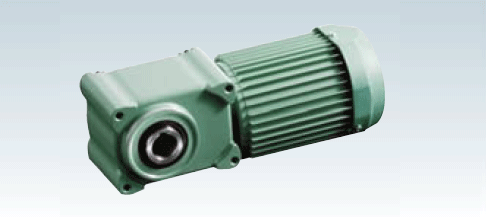 Floodgate -- Roller gate (Stopping hook)
Water cut-off equipment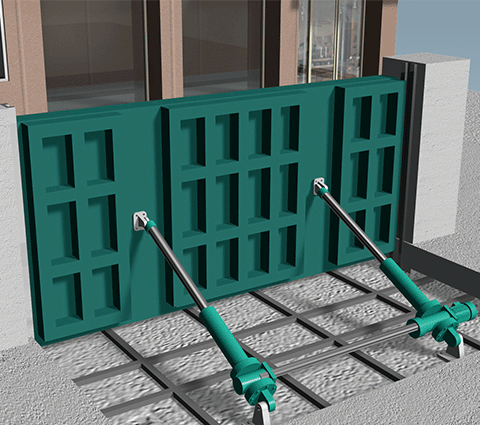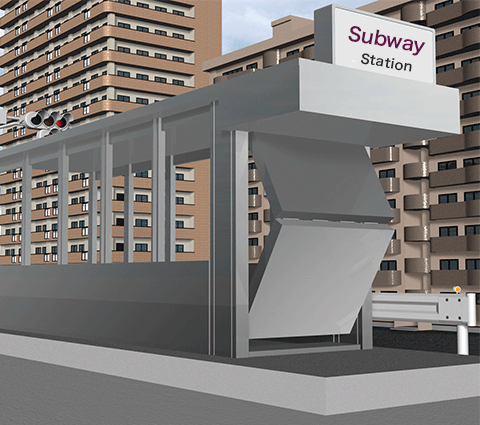 Click here for inquiries regarding our products.
Email inquiries
Global Tsubaki Network