Tsubaki products -- meeting medical equipment needs with proven technology.
Medical Equipment
Elevating
Tsubaki's extensive line-up of products supports every function of medical equipment by utilizing our proven track record and nearly a century of engineering experience. Meeting the quality and functionality that medical equipment requires and contributing to the creation of reliable equipment.
MRI (Nuclear Magnetic Resonance Imaging Equipment) --Power Cylinders
Power Cylinders maintain loads with a mechanical brake and self-locking worm gear.
You can save space by using Power Cylinders. The integrated self-locking worm gear also contributes to increased safety and quieter operation.

Mammography/X-ray Equipment - Worm Power Drives (Worm Reducer)-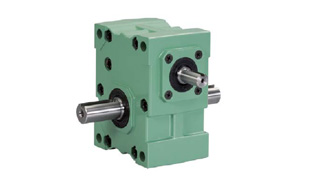 Safe and silent thanks to a self-locking worm reducer. Allows for smooth movement of the equipment.
Mammography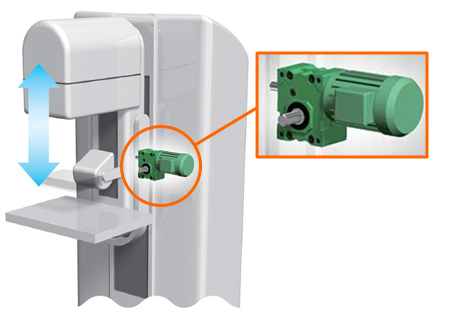 X-ray Equipment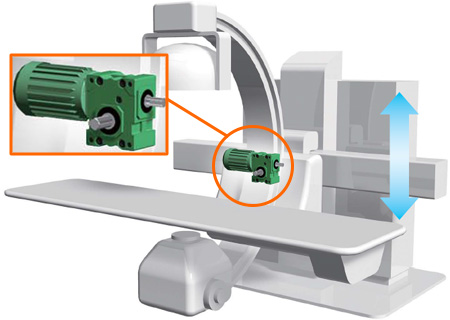 CT (Computed Tomography System) - NEF Series Echt-Flex
®

Couplings -

Lube-free flexible couplings with high torsional rigidity.

Backlash-free and thus ideal for elevating beds into position. This disc-type coupling can absorb deflection, parallel eccentricity, and axial displacement, and is easy to incorporate into equipment.

Other Tsubaki Products for Elevating