This type of device is an overload protector used when the load acts linearly, such as pusher and crank mechanisms.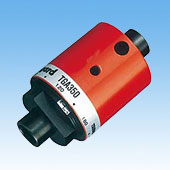 Sales will be discontinued on June 30, 2019.
Product News
Standard
| Capacity N | Models |
| --- | --- |
| 147 to 3430 | 4 Models |
1.Features
High-precision & non-backlash
Even after repeated trips, the load fluctuations are always within ±15%. High rigidity to axial loads eliminates backlash in a connected state.
Easy load adjustment & installation
The trip load can be freely adjusted by simply turning the adjusting screw. The end faces of the case and slide shaft have tap holes for easy installation.
Release type
When overload occurs, the Axial Guard immediately trips and the connection is shut off, so the thrust at the drive side does not transmit. Can be easily reset as the load required for resetting is small.
2.Structure
3.Operating Principles
During Operation (Connected)
Thrust from the case (or slide shaft) is transmitted to the load side as the ball is held in the groove.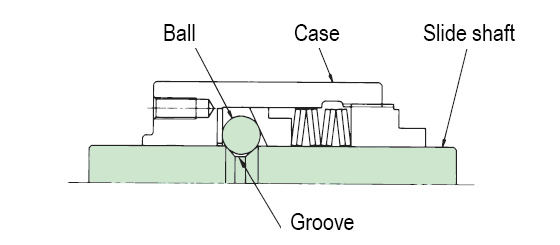 During Overload (Tripped)
When the load exceeds the preset value, the ball out of the groove; the connection between the slide shaft and case disengages, and comes into a free state.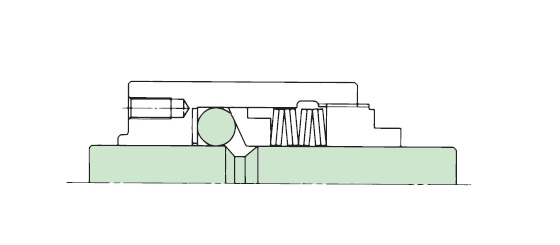 4.Reference Number System
(1) Series
(2) Max. Set Load (kgf): Available with 65, 150, 250, 350
View/Download Data
Catalog/Instruction Manual
Related Content