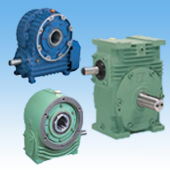 There are two types of worm gears, cylindrical type (Worm Power Drive) and drum-shaped type (Troi Drive). Accommodates a variety of applications with the extensive lineup.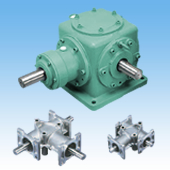 Tsubaki's Miter Bevel Gear Box provides long life and has been playing an active role in a wide variety of applications for over half a century.
Tsubaki's gear box provides a full lineup ranging from small models to large models. The spiral bevel gear delivers high transmission capacity and high efficiency.