Substantially Increased Torque Tsubaki's new NER Series Echt-Flex
®

disc Coupling

Introducing a new Echt-Flex Coupling flex coupling series from Tsubaki
Center unit structure dramatically reduces coupling mounting time.
NER Series uses a center unit structure that fixes two pairs of discs (leaf springs) with a spacer and flanges on both sides. This unit is delivered as a complete set, eliminating the burden of fixing the disc.
After centering, just fix the hubs and center units with their respective bolts using a small torque wrench. Couplings can be mounted in about half the time of conventional products.
High kW rating enables compact selection
Substantially higher torque and greater downsizing possible compared to conventional series
Center unit structure can accommodate large shaft bore diameters
Non-backlash, high torsional stiffness, no lubrication, and long life
Wide variety of options available
RoHS compliant, environmentally friendly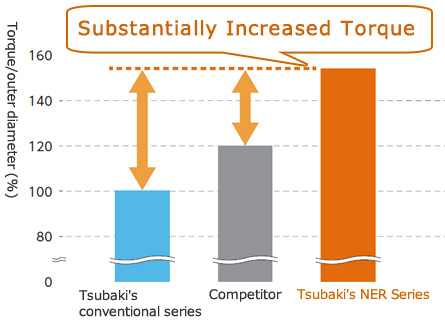 (500kW at 1450rpm when selecting sf ≧2.0)
NER Series Echt-Flex Coupling Applications
Pumps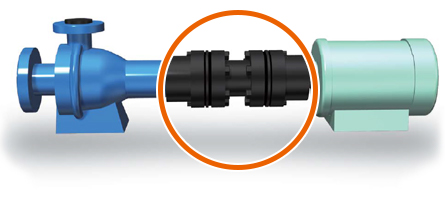 NER Series Echt-Flex Couplings are suitable for applications where easy installation and removal are needed, such as pumps.
The connection is cut when the center unit is removed, without needing to move the motor and pump, making pump maintenance easy.
Presses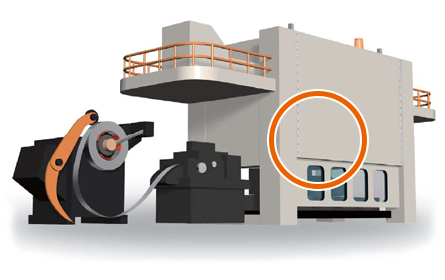 With more presses using servo mechanisms, non-backlash Power Locks are ideal for locking shafts on presses where position accuracy is needed.
NER Series Echt-Flex Couplings can be used with Power Locks.
Contact a Tsubaki representative for more information.

Cooling Towers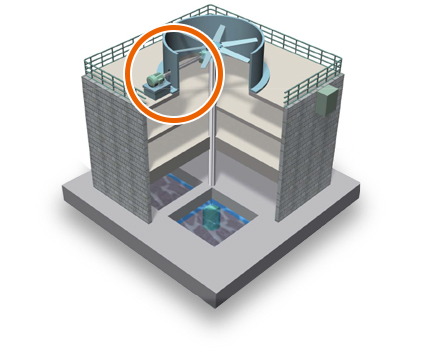 A Long Spacer Type coupling using wear resistant CFRP (carbon fiber reinforced plastic) is used between the cooling fan drive motor and reducer. The coupling is much lighter than stainless steel couplings, which greatly increases its workability.
Contact a Tsubaki representative for more information.

Automobile Testing Device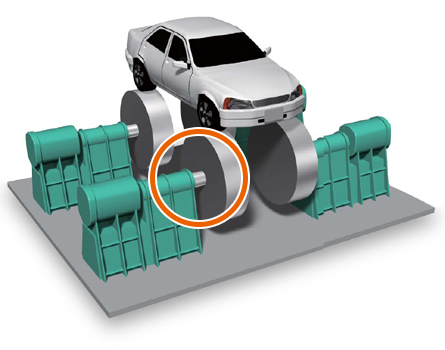 Flange mounting is possible by removing the hub when fixing things other than shafts to the coupling, such as with automobile testing devices.
Contact a Tsubaki representative for more information.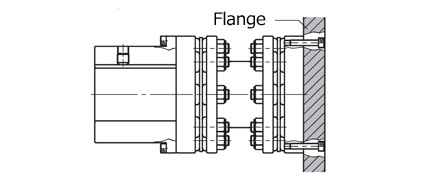 Support and Contact for NER Series Echt-Flex Coupling