Power Transmission Products
Clutch
Tsubaki offers one-way Cam Clutches and single revolution SR Clutches.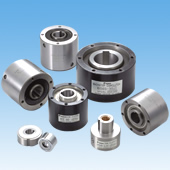 Cam Clutches are mechanical clutches with an arrangement of multiple cams to prevent backlash and come in backstop, overrunning, and indexing types.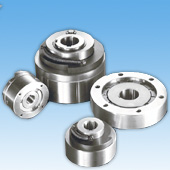 SR Clutches provide a single or integral revolution from the continually rotating outer race (drive side) to the inner race (load side) by simply pulling a lever.