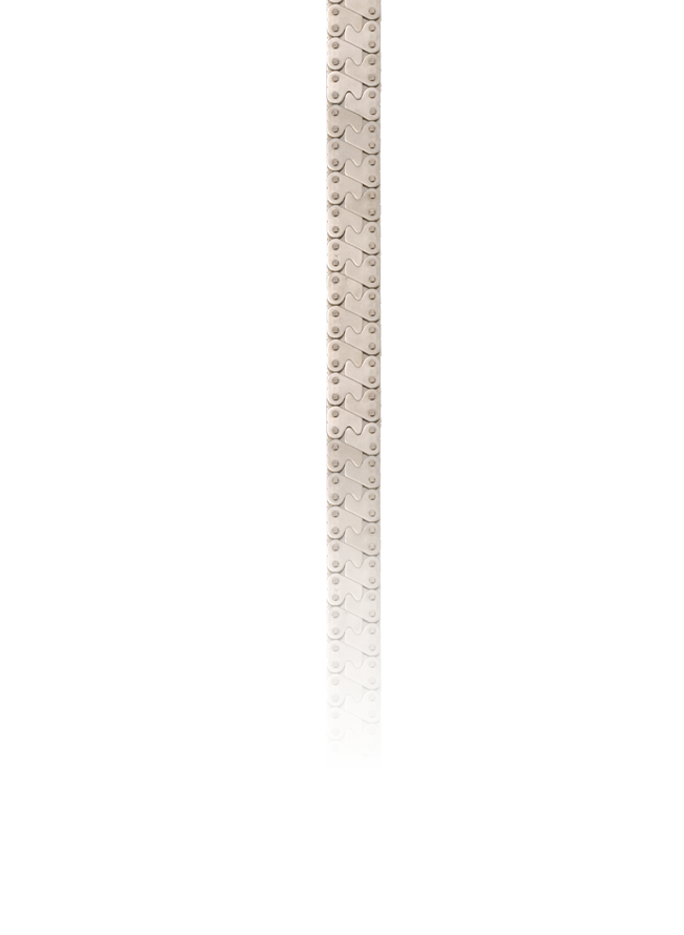 Innovation that gets things moving
Zip Chain—born from unique Tsubaki technology
This innovative technology is changing the way we make and distribute things
Unrivalled high performance
Zip Chain
Tsubaki holds the world's top market share in chains. Our unique chain technology allows two strands of chain to interlock like a zipper, forming a strong single chain for pushing and pulling applications.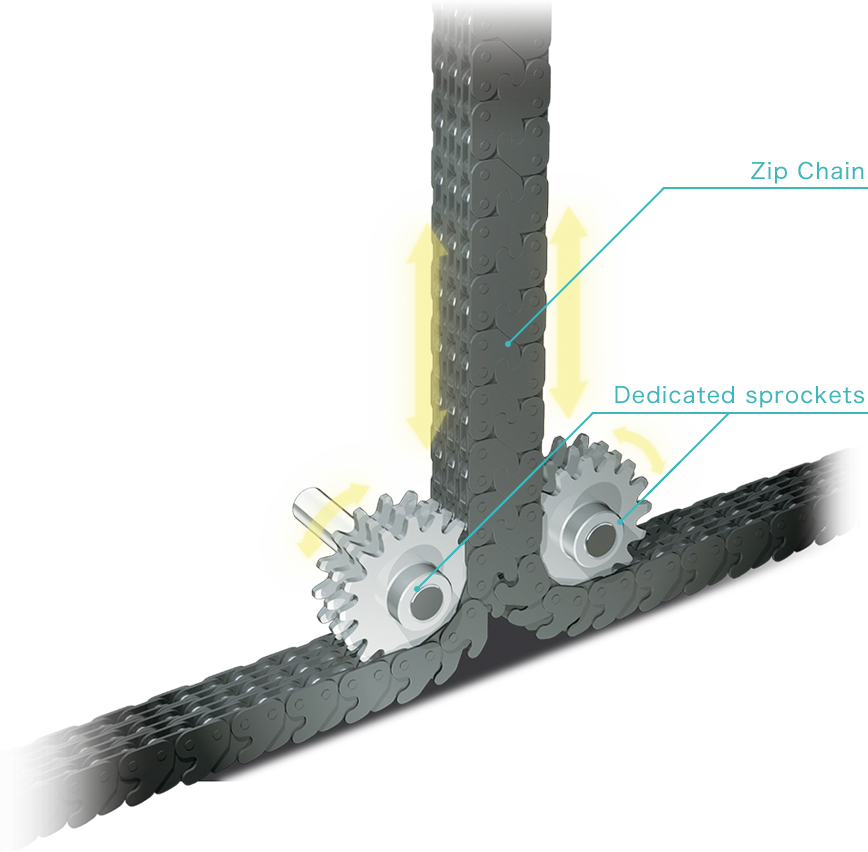 Only possible with Zip Chain
The technology supporting this outstanding device
A unique structure that keeps two strands of chain meshed together.
Zip Chain can push and pull like no other device. It handles a wide thrust range and frequent, high-speed operation.
High speed, high frequency

1,000

mm/sec

Durable

Up to

6

million reciprocating motions

Compact

Up to

90

% smaller than the stroke

Simple maintenance

Easy stroke adjustments
Compared to screw jacks and hydraulic/pneumatic mechanisms, Zip Chain offers incredibly superior performance
Comparison with conventional linear-motion mechanisms
Zip Chain
Screw jacks
Hydraulic/pneumatic mechanisms
Zip Chain meets your needs
Improves production efficiency

Speed/frequency

Want to operate with short cycle times
Want to quickly determine multiple stop positions
Want to operate with short cycle times, even for high lifts

Longer-life equipment

Durability

Want to reduce the cost and man-hours for replacement
Need the durability to withstand frequent, high-speed operation
Want a device that withstands high lifts and long travel distances

A more compact production line

Compactness

Want low-height equipment that doesn't need a pit below
Want a device that fits into a small space
Want to place lifters on transporters

Reduces maintenance

Ease of use

Want easy periodic lubrications
Want easy operation to reduce the burden on workers
Want to avoid unsafe inspection procedures in high places
Tsubaki Zip Chain products
Zip Chain Actuator®
A versatile linear actuator that you can install in tight spaces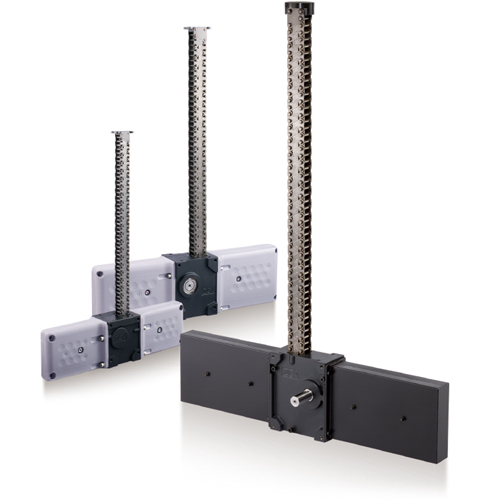 The ability to store Zip Chain in a compact case helps save overall space compared to conventional linear actuators. With support for high-speed, high-frequency operation, Zip Chain Actuators consume significantly less power than hydraulic/pneumatic cylinders. Multi-point stopping at high precision is also possible, and installation direction is not limited.