Lambda Rollers improve work environments
Noise comparison with top rollers
Noise increases during dry operation depending on the roller specifications. Please see the noise comparison between steel rollers and Lambda rollers during operation.
Click here to watch a movie showing the difference in noise.
* Note that there will be sound.
Measurement results (in-house test)
Measurement distance: 1m
Steel Roller
82.3dB
Lambda Roller
70.9dB
Structure of Lambda Rollers
Lambda Rollers are rollers with oil impregnated sintered bearings inside steel roller.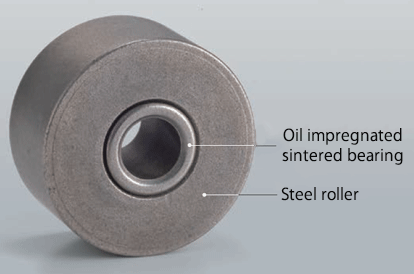 Lambda Rollers improve the environment.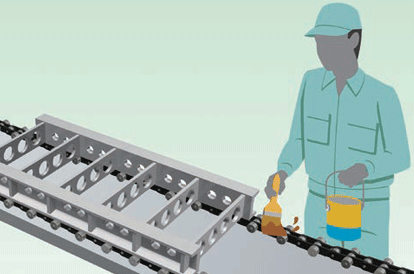 Chains generally require lubrication.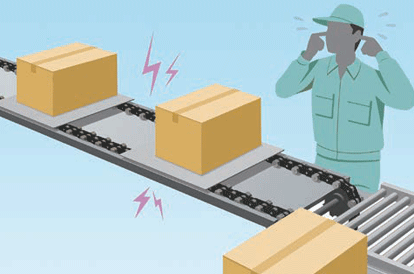 Abnormal noises occur and chains wear quickly if they are not lubricated.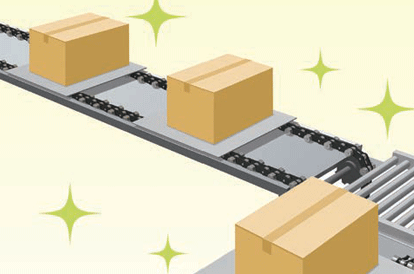 A comfortable work environment can be maintained thanks to Lambda Rollers.
For more information on Lambda Rollers
Email inquiries