Enedive™ Chain
As electric automotive technologies become more advanced, to improve environmental performance,
we at Tsubaki are developing new products beyond the internal combustion engine.
Chain-Drive Developed for Next-Generation Eco-Cars with the Environment in Mind
As a leading company in chain systems, we have committed ourselves to the development of environmentally friendly products and technologies.
The Enedrive Chain series plays an essential role in creating a highly efficient, versatile system with high-speed rotation, high-torque transmission and a wide speed ratio which can replace gear power transmission.
For critical power transmission systems in electric vehicles, we propose a solution that realizes high-performance and eco-friendliness for the future using Tsubaki's Enedrive Chain series.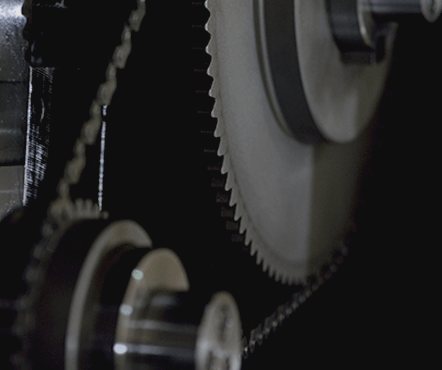 Engineering Aimed at Optimal Efficiency and Performance
Using the technology and experience we have gained through the development of chains for four-wheel drive vehicle transfer we deliver a light, quiet, and cost-competitive system that would not be possible with gears.
Chain Lineup
Through a variety of chain pitches and widths, we can propose the optimal balance (high speed, high torque) for your system to achieve highly efficient power transmission.
Chain pitch (mm)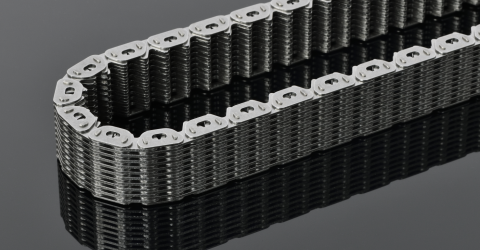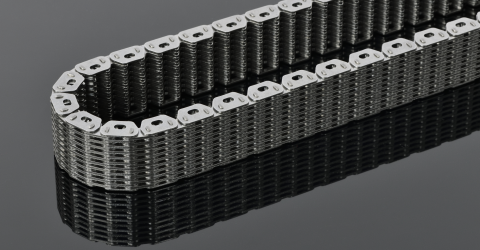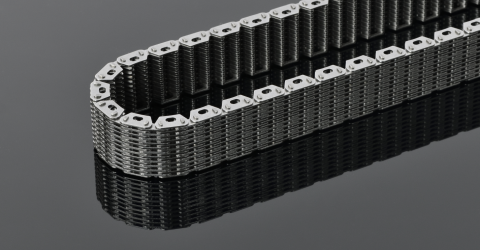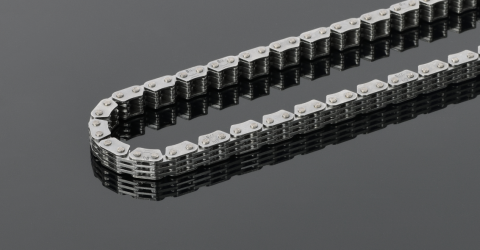 Layout Image
On top of improving versatility in layout between axes by using a chain, by optimizing the tooth profile a wide speed ratio is possible.
Conventional layout
[~ 1:2]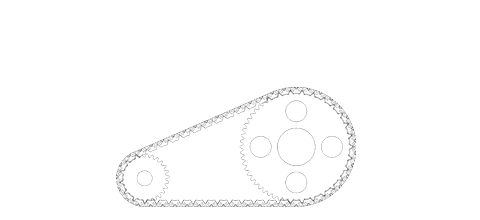 New layout with Enedrive Chain
[ ~ 1:4 ~]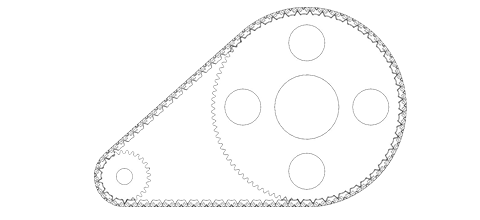 Please Contact us for Details