Tsubaki NAB-R Aprovator (Continuous rubber bottom bucket specification)
Conveyors in Eco-related Industries
Suitable for conveying materials such as sediment and sludge.
Tsubaki NAB-R Aprovator (continuous rubber bottom bucket specification) can handle adhesive materials that couldn't be conveyed by previous Aprovators.
Features and Conveying Capacity -- NAB-R Aprovator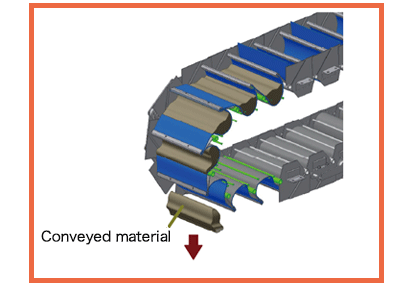 Uses rubber sheets with wear resistance for the bottom of the buckets.
The rubber sheets can flexibly move along with the bending of the buckets, which makes conveyed material come off easy and minimizes adhesion.
Reduced energy loss thanks to its stable conveyance capacity with less adhesion.
Compatible with any NAB Aprovator currently in use.
Conveying capacity
Model number
Conveying capacity (m

3

/h)
S = 5m/min
S = 10m/min
S = 15m/min
NAB250R
1.5
3.0
4.5
NAB400R
3.0
6.0
9.0
NAB600R
6.5
13.0
19.5
Note 1: The above table shows conveying capacity calculated at water level when the tilt angle is 90° (*See the Figure 1).
The actual conveying capacity differs depending on the tilt angle of the Aprovators or the nature of the conveyed materials.
Note 2: 45° , 60° , 75°, and 90° are standard tilt angles.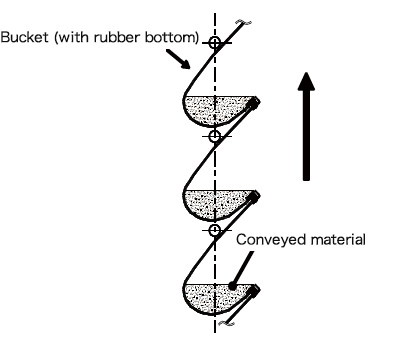 Comparison with Conventional Aprovators
Comparison of the volume of remaining material in buckets after feeding and discharging.
Conventional Aprovator
When feeding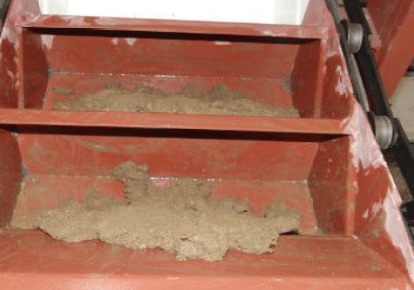 When discharging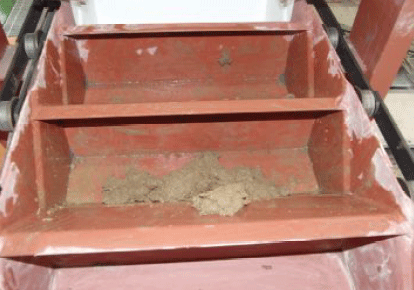 The volume of remaining material in buckets is large as they adhere in there.

·Increased bucket weight
·Lower conveying capacity
·Large energy loss
NAB-R Aprovator
When feeding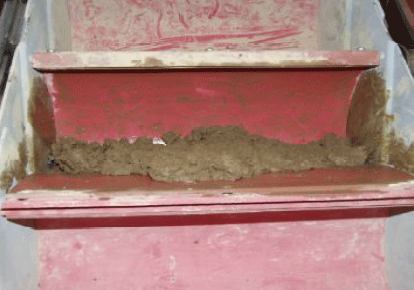 When discharging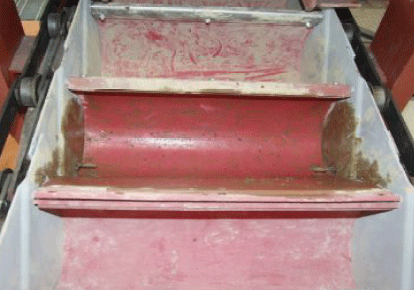 The volume of remaining material in buckets is small as they come off easy.

·Nearly constant bucket weight
·Stable conveying capacity
·Small energy loss
The comparison above shows our in-house test results and is not guaranteed.
Points of caution
Plan to constantly feed material into the Aprovator.
Cannot handle high-temperature conveyed material (over 70°C).
Attach rubber sheets on the buckets at worksite.
Contact a Tsubaki representative to determine the proper specification.
Click here for inquiries regarding Tsubaki's conveyors in eco-related industries.
Email inquiries
Catalog requests