Tsubaki Power Screw (PSC)
Conveyors in Eco-related Industries
A shaft-less type screw conveyor
"From various types of sludge/paper sludge to biomass fuel" The simple structure and tough specifications enable stable conveyance.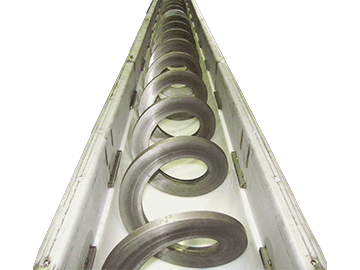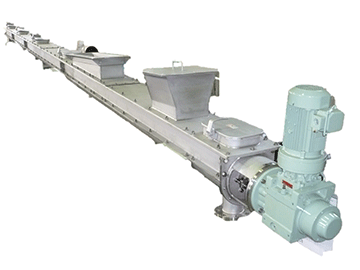 Features and Conveying Capacity -- Tsubaki Power Screw
The simple structure enables stable conveyance and easy maintenance. It's especially effective for handling adhesive, viscous, and easily tangled materials.
This 10 to 30mm thick spiral vanes slide at low rotation on conveyor liners in the trough to convey materials, allowing conveyance on long conveyors with a single drive.
Vanes are supported only on the drive shaft side, so intermediate shaft bearings (hangers) are not necessary. Therefore, you won't find the kinds of trouble that occur on intermediate shaft bearings on long conveyors.
This conveyor enables horizontal + moderately inclined conveyance (approximately 30°) and vertical conveyance, which allows for a wide variety of layouts.
Provides a sanitary and safe environment without odors or spills, as this screw conveyor has a completely sealed structure.
A wide line-up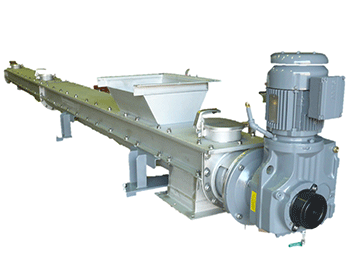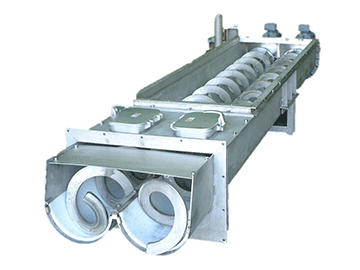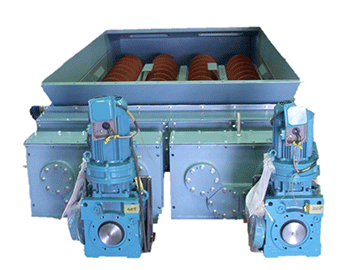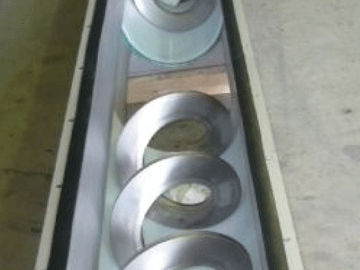 A wide variety of layouts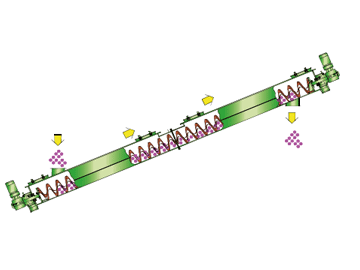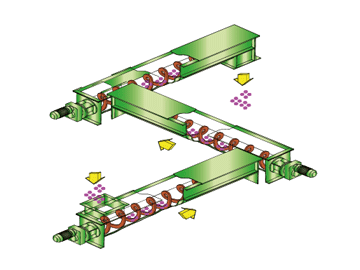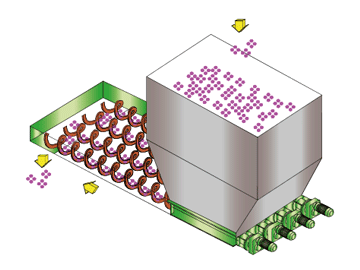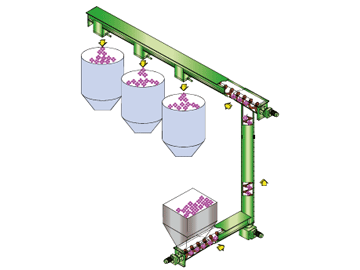 Inclined conveyance features two drives suitable long conveyors.
Examples of conveyed materials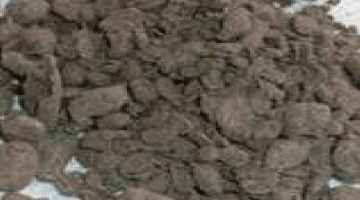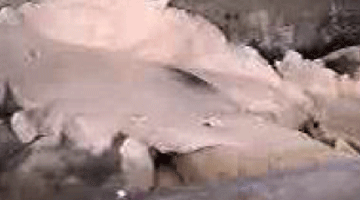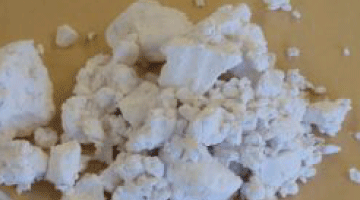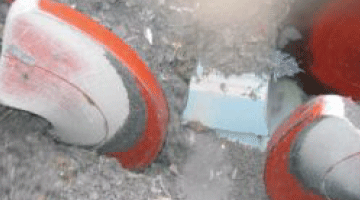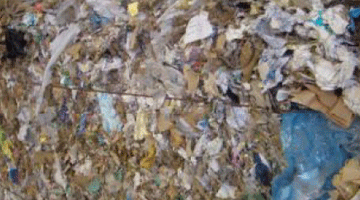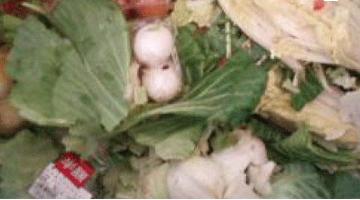 Sewage sludge, industrial sludge, dehydrated cake, dry sludge, screen residue/grit, slag, paper sludge, pulper waste, wood waste, woodchips, food waste, bony parts of fish, biomass fuel, compost, wet ash, etc.
Actual conveyor test

· We provide a conveyor for actual tests at our plant. Users can bring conveyed materials to test Tsubaki quality for themselves.
· Field tests are also available. Contact a Tsubaki representative for more details.
Click here for inquiries regarding Tsubaki's Power Screw
Email inquiries
Catalog requests