Mining Industry
Tsubaki Examples of Use by Industry and Application
Mining Industry

Surface Mining
To access profitable material deposits located near the surface, heavy machinery and blasting techniques are used to remove overburden soil and rock which would normally impede extraction of materials.
Drill Rigs
Drill rigs create deep surface holes which are then filled with explosives and blasted to allow for the removal of overburden.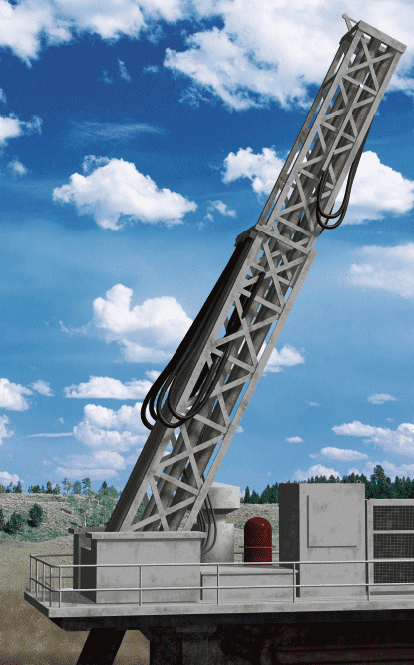 Heavy Duty Roller Chains
Tsubaki offers a line of Heavy Duty Roller Chains to solve the specific problems associated with heavy shock loads and other operating issues.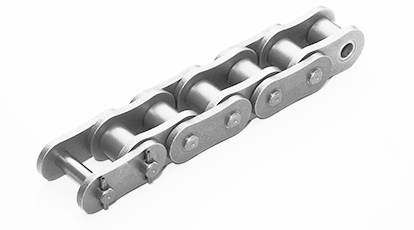 Click for more information
Tough Tooth Sprockets
Tough Tooth sprockets have increased strength and durability to bring out the best in Heavy Duty Drive Chains.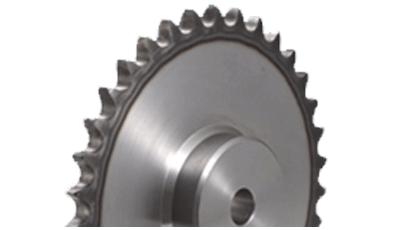 Click for more information
Super Long Length Formation for Large Size Roller Chain
As chain size increases, so does the burden of connecting it for the user. By connecting and delivering chains of the desired longer length, we can increase your work productivity and help maintain a safe working environment.
APP Series – Surface Treated Drive Chains
APP Chains are ideal for atmospheres that readily promote corrosion. Because equipment is used outdoor, rain can infiltrate equipment, creating conditions that promote pitting corrosion.
Example of fatigue breakage caused by pitting corrosion

Click for more information
Rotary Breakers
Rotary breakers are large cylindrical tumblers that are used to break feed material into workable sizes.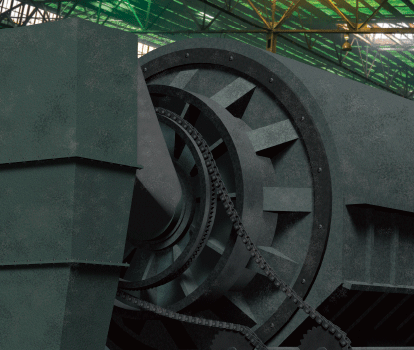 Heavy Duty Drive Chain
Tsubaki Heavy Duty Drive Chain is designed to exceed the listed ultimate strength ratings.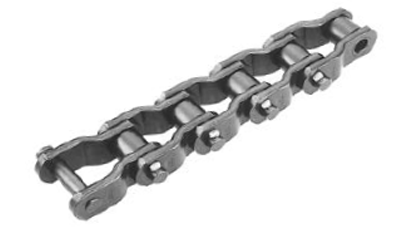 Click here for U.S. Tsubaki's website
Feeder Breakers
Feeder breakers are primary crushers designed to break ore into smaller sizes via a deck and chain conveyor system.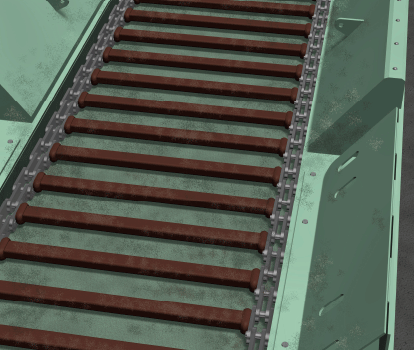 Feeder Breaker Chain
Tsubaki Feeder Breaker Chains are specially designed and manufactured to provide excellent service in severe working conditions.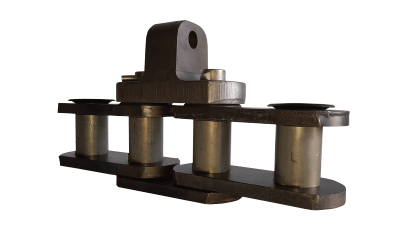 Click here for U.S. Tsubaki's website
Corrosion Resistant Surface Treatment Technology
Tsubaki's special corrosive resistant surface treatments deliver significantly extended service life for reduced total operating costs.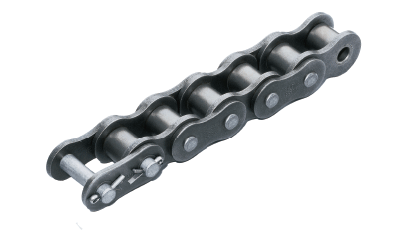 Click here for U.S. Tsubaki's website
Reclaimers
Stacker reclaimers are popular when heavy industrial processes require large stockpiles of raw material.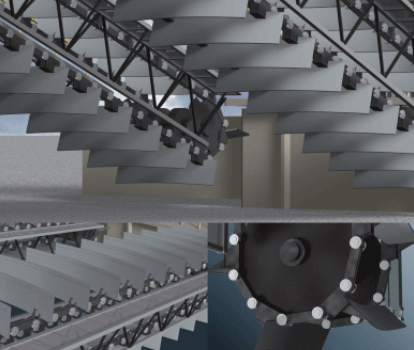 Stacker Reclaimer Chain
Reclaimer Chain and flight assemblies function like scraper conveyors, minus the trough, with flight blades that push material toward a belt feeding conveyor.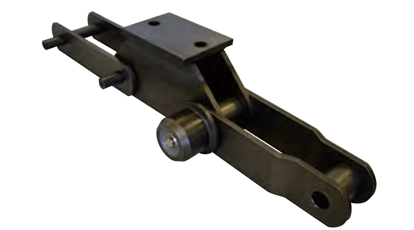 Improved Dust Resistance
Tsubaki developed a special labyrinth construction that shuts out debris from the outboard rollers. Sufficient rotation performance is maintained since there is no contact between extended pins and outboard rollers.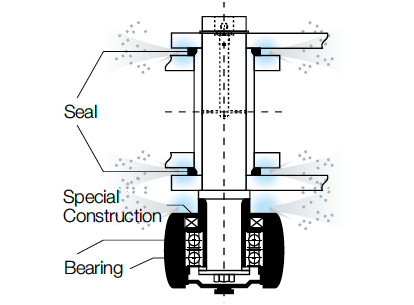 FB Series Large Size Conveyor Chain
Tsubaki FB Series large size conveyor chain has a unique mechanism to prevent chain elongation. It features a solid lubricant that is bonded between pins and bushes, and a special seal between outer and inner link plates.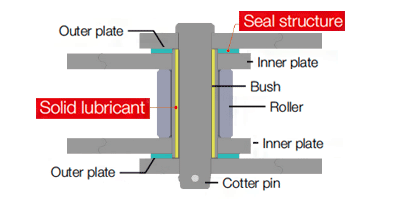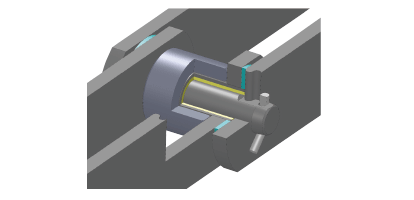 Click for more information
Coal Handling Prep. Plants (CHPP)
Coal Handling Preparation Plants (CHPP) are large facilities used to remove (wash) the grime and sediment (soil, rock, etc.) from coal in order to prepare it to be transported to market.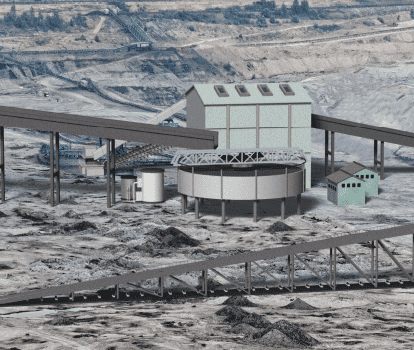 RS Roller Chain
Tsubaki has worked tirelessly on improving chain performance since our founding in 1917.
Lambda Chain
Tsubaki's Lube Free Lambda Chains were the first in the industry to use a special oil-impregnated bush.

Click for more information
Titan™ Chain
Provides an extra hard, low friction surface limiting the wear between the pin and bushing area, significantly extending wear life and providing robust performance even in high debris environments.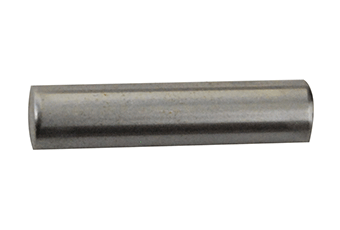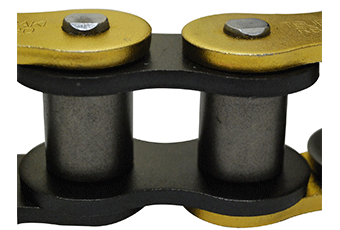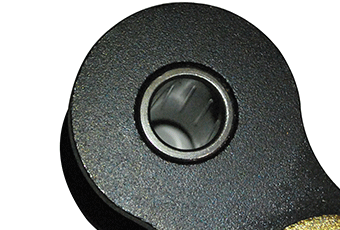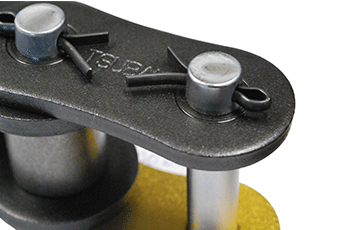 Tandem Drive Road Graders
Graders are used for leveling out roadways and keeping things running smoothly at the mine site.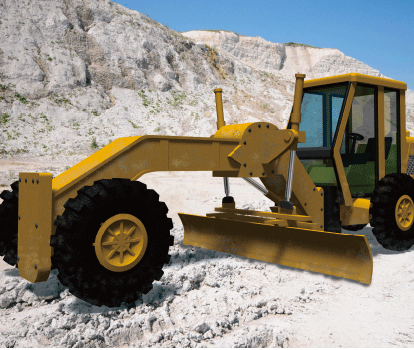 Tandem Drive Road Graders
Tsubaki offers a complete range of tandem drive chain replacement kits to suit nearly every make and model of grader on the market today.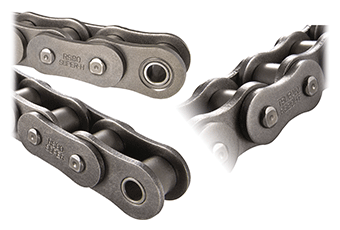 Click for more information
Mining Shovels (Excavators)
Mining shovels are used to move earth, load trucks, and excavate relatively smaller areas.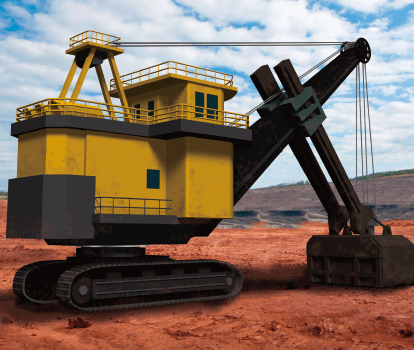 Mining Shovels
RS Roller Chain and Heavy Duty Drive Chain are widely utilized and trusted in core mining shovel operations.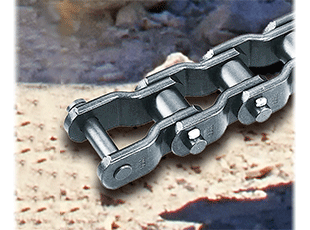 Click here for U.S. Tsubaki's website