Introducing Tsubaki products playing active roles in each tire manufacturing process.
Tire Manufacture
Inspection Process
Tires are checked to find cracks, distortions, etc. in the inspection process.
Tires are inspected by devices to measure balance, uniformity, etc. Only tires that pass inspection will be shipped out.
Balancing Machine -- Small-Size Gear Motor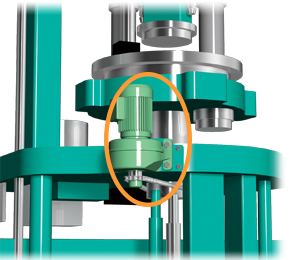 Measures balance of the shaft using centrifugal force by rotating tires.
We offer a complete line-up of Gear Motors, Hypoid Motors, and Croise Motors for small-size gear motors.
You can select the most suitable series to match your installation space. They are also compatible with overseas high efficiency regulations for motors that are becoming drastically restrictive all over the world. These are new generation small-size gear motors with superior power savings and performance. (Compatible with high efficiency regulations in Japan, North America, China, Korea, and Europe.)
Gear Motors

Enables lighter weight and a compact size by using a helical gear. Motor: 40W to 2.2kW, reduction ratio: 1/5 to 1/200

Hypoid Motors

Enables space saving by using a hollow shaft. Motor: 40W to 5.5kW, reduction ratio: 1/5 to 1/1200

Croise Motors

Using a worm gear realizes superior shock resistance and quietness. Motor: 0.1kW to 3.7kW, reduction ratio: 1/10 to 1/300

Uniformity Machine -- LINIPOWER
®

JACK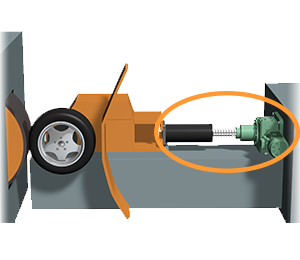 Devices to measure uniformity during tire travel by rotating fixed tires and pressing on the drums.
High-performance jack combining ball screws and trapezoidal screws with high precision worm gears.
The ball screw type is used for uniformity machines. It is suitable for high-speed and high-frequency applications, and provides large thrust (force to press the drum) with a small drive source.