Introducing Tsubaki products playing active roles in each tire manufacturing process.
Tire Manufacture
Mixing (Smelting) Process
A release agent is applied to prevent adhesion between sheets when manufacturing rubber sheets by mixing raw materials (natural rubber, synthetic rubber, carbon black, and sulfur).
Tsubaki's Corrosion Resistant Drive Chains and Conveyor Chains are playing active roles in environments where water and chemicals are present. In addition, power-saving electric cylinders are used on component feeders are used on extruders.
Batch Off Machine -- Large Size Conveyor Chains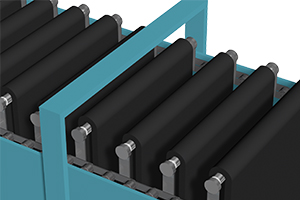 Rubber sheets coated with a release agent are dried on large size conveyor chains with bars.
Advanced models with improved wear resistance and allowable load have been newly added.
Tsubaki offers a wide-range of conveyor chains to meet customer needs for longer life in harsh environments where water, chemicals, and abrasive substances are present.
Applications

AT Series, DTA Series, ATA Series, etc.: Improved roller wear resistance
RT Series, YT Series, etc.: Rust prevention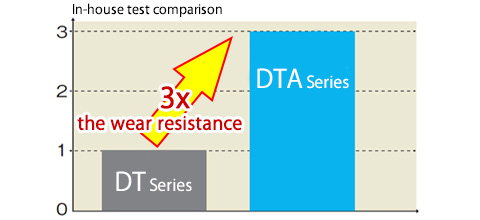 Conveyor Drive/Guide -- Corrosion Resistant Drive Chains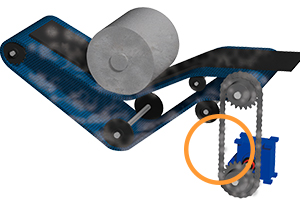 Conveyors are driven by corrosion resistant drive chains, as water or release agents are easily scattered when the sheets are conveyed.
Tsubaki offers various types of drive chains for applications in corrosive atmospheres with water and chemicals.
Applications: Stainless Steel Roller Chain

AS Series: Recommended for longer life in atmospheres where the chain is exposed to release agents.

Applications: Surface Treated Roller Chain

NEP Series: Recommended for longer life in atmospheres where the chain is exposed to water.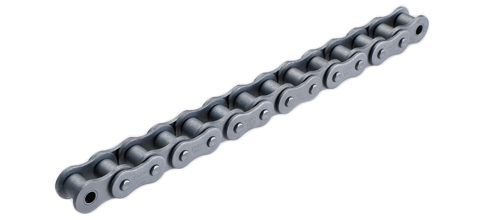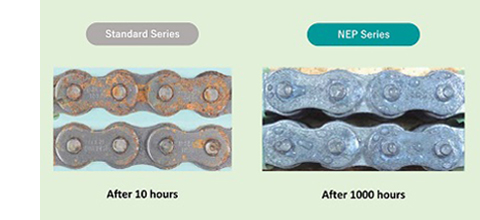 Component Feeder -- Power Cylinder
Rubber components are fed to the mixers and the extruders by conveyors and trolleys.
Power Cylinders are electric linear actuators with good power savings.
Power Cylinders, which do not consume power during stand-by, have higher power savings compared to hydraulic types that use pumps, and pneumatic types that drive compressors full time. Just simple electric wiring enables their use in various applications. They are used in traversing conveyors and trolleys, as well as in opening/closing hopper bottom covers.
Energy saving
Equipment simplification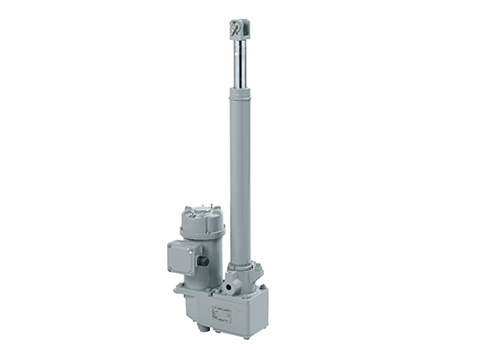 Economical and ecological assessment of Power Cylinders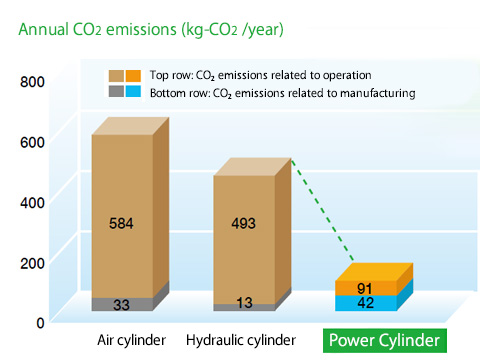 When Power Cylinders are benchmarked at 1:

Air cylinders release 4.6 times more CO2 emissions increase
Hydraulic cylinders release 3.8 times more CO2 emissions increase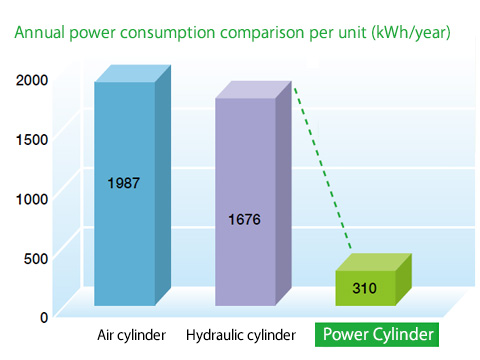 When Power Cylinder is benchmarked at 1:

Air cylinders use 6.4 times more power costs increase
Hydraulic cylinders use 5.4 times more power costs increase