Your One Stop Solution for any machine tool application
Machine Tools
CNC lathes
Computer Numerical Controlled (CNC) lathes can machine round parts by entering a processing program into an CNC machine, whereupon the lathe that will automatically machine the work piece will rotate it and move it back and forth or left and right while pressing down on it to create a machined round part.
Main Spindle Drive -- Couplings, Power Locks, Oil Resistant Belts
The main spindle is a unit that rotates the work piece attached to it.
Tsubaki has a product line-up to match all three drive types (belt type, servo motor direct coupling type, and built-in motor type)

Servo Motor Direct Coupling Type
Tsubaki couplings are the best choice for coupling main spindles and servo motors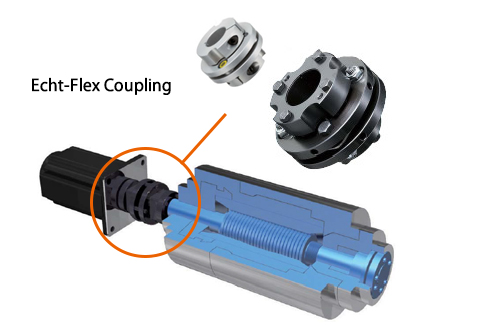 Built-in Motor Type
Power Locks are used to fasten rotors for built-in spindle motors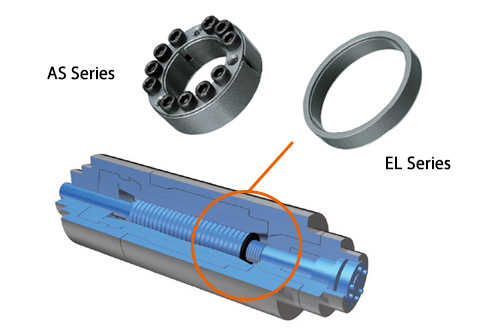 Belt Drive Type
The Oil Proof Type Ultra PX Belt can be used in environments in contact with oil. Because it is based on the high performance HC Type Ultra PX Belt -- with added oil resistance -- it offers the same transmission performance as the HC Series.

Feed Mechanism (X- & Y-axes) -- Cableveyors and Couplings
The feed spindle (X- & Y-axes) that provides feed movement to the blade tools that will machine the work piece.
Tsubaki can provide the right coupling to meet your ball screw and servo motor coupling needs, as well as Cableveyor to securely support and guide the cables and hoses during machine movement.

Ball Screw and Servo Motor Coupling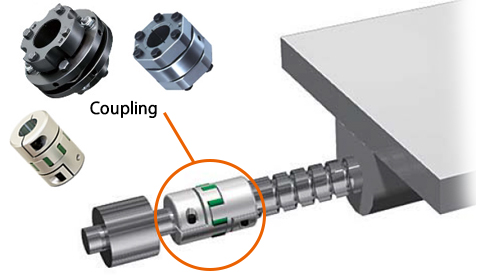 Machine Movement -- Cable Carriers (Cableveyor
®

)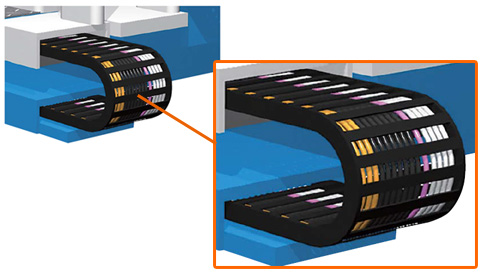 Tool Post (Turret) -- Power Locks & Oil Resistant Belts
A turret consists of multiple tools for machining work pieces attached to a polygonal turret face, which can be indexed to any position.
Tsubaki timing belts and Power Locks can be found in applications that need accurate, precise indexing.

Chip and Coolant Handling System -- Chip Conveyors
Chip conveyors are optimal for carrying away metal chips generated when machining on a CNC lathe.
Tsubaki offers a wide line-up of chip conveyors, including hinge, scraper and push-bar types. Their drives use motors with a reducer integrated with an overload protection device. We also offer coolant separators, slug recovery equipment, and other items needed in coolant processing.

Manufactured and sold by Tsubaki Mayfran
Overload and Wear Detectors -- Shock Monitor Overload Protection Devices
Tsubaki Shock Monitors quickly detect changes in power values and reliably detect overloads.
Installing an overload protection device can help you avoid defects resulting from broken tools and worsening yield rates.

Automatic Door Operation Mechanism -- Belt-type Door Operation Unit
With machine tools becoming all electric, Tsubaki developed a belt-type door operation unit that uses a DC brushless motor for automatic door operation.
Contact a Tsubaki representative for more information regarding this product.