Tsubaki products -- meeting medical equipment needs with proven technology.
Medical Equipment
Tilting
Tsubaki's extensive line-up of products supports every function of medical equipment by utilizing our proven track record and nearly a century of engineering experience. Meeting the quality and functionality that medical equipment requires and contributing to the creation of reliable equipment.
CT (Computed Tomography System)/MRI (Nuclear Magnetic Resonance Imaging Equipment) --Power Cylinders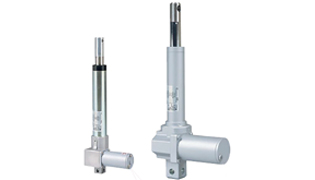 Power Cylinders are used to tilt gantries and enable image processing for difficult-to-image parts of the body.
They offer both safe and silent operation by using a self-locking worm gear.