Tsubaki products are used in every single section of the automotive manufacturing process.
Automotive
Press section
Roofs, hoods, and other major body components are formed on 5,000 ton presses.
Many precision components are formed on servo presses, and these servo presses use Tsubaki's HY Type Ultra PX ultra-high strength timing belts. The extrusion areas use power cylinders with servo motors.
Servo Press -- HY Type Ultra PX Timing Belt
Servo presses need highly durable, high strength belts that can handle frequent shock loads under continuous operation, so they rely on HY Type Ultra PX ultra-high strength timing belts (with double the durability and strength of HC Type).
Has 1.3 – 2.0 times the transmission performance of HC Type. Allows users to reduce the size of their equipment for more compact operation.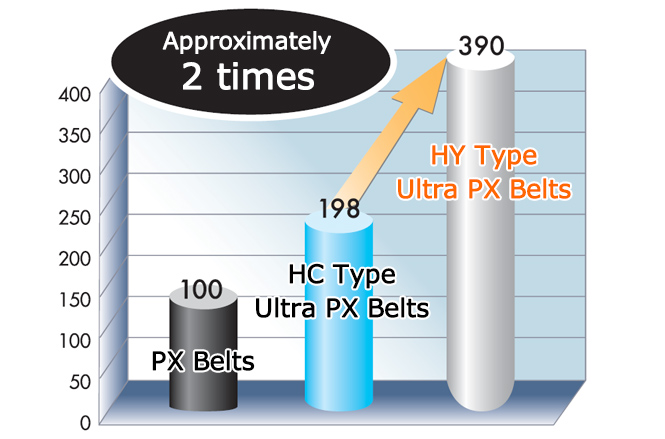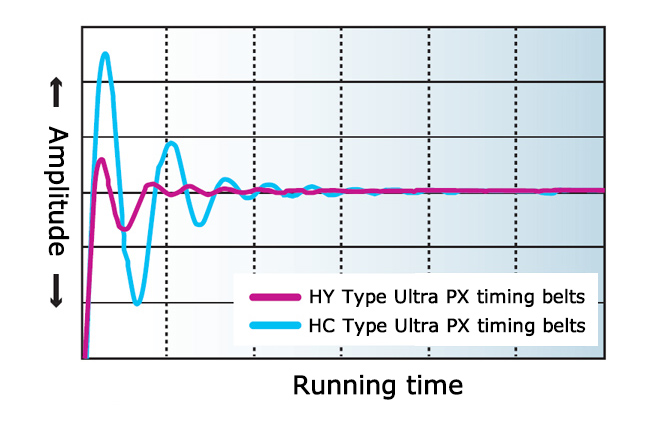 Discharge -- Large size conveyor chain and scrap conveyor
Several scrap conveyors operate on the floor of the press section, on which scrap material is discharged underneath the floor. These scrap conveyors feature Tsubaki large size conveyor chains with slats attached to convey press scrap to outside the facility.

Discharge -- Small size gear motor
The small size gear motors that drive the scrap conveyors that discharge mill ends use Tsubaki hypoid motors. The output shaft features both a solid and hollow shaft with a wide range of reduction ratios available.