Our products incorporating Tsubaki technology play an important role in multiple processes on noodle production lines as well.
Noodle Making
Cup Filling Machine
The process to fill cooked noodles into cups requires high precision indexing operation to fill them accurately, one serving at a time.
Knead the dough

Spread dough into a thin sheet

Slit noodles (Slitter)

Steam noodles (Steamer)
Cardboard stacker

Transfer

Pack cups (Packer)

Put noodles into cups

Accumulate
Hot air dry
(for non-fried noodles)
Deep fry and dry
(for fried noodles)
Tsubaki Products Playing Active Roles in Cup Filling Machines
Tsubaki's Bearing Bush Chain is ideal for accurately filling cooked noodles into cups. Our lube-free, long life X-Lambda Chain is also used because the cup filling machine is long and located near products.

Bearing Bush Chain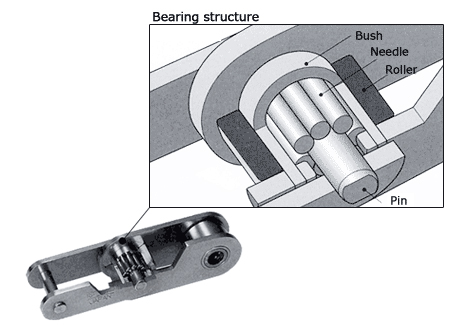 *Space between pins and bushes has been greased.
Long Life Lambda Chain (X-Lambda) [Patented]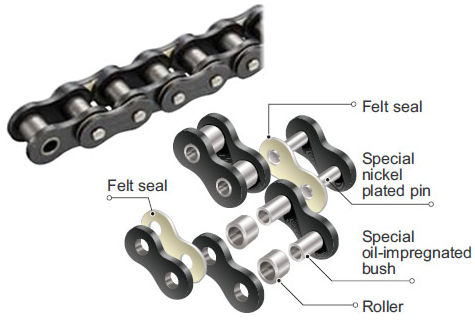 MYDEX Indexers and Worm Gear Reducers
Indexing operation is required to attach top lid seals to the cups. Tsubaki's MYDEX Indexer, a high precision, high rigidity cam-type indexing drive unit uses worm reducers and high precision gears, making them perfect for this operation. We also offer TERVO Series electric servomotor reducers, which can be mounted easily when a servomotor is used.
MYDEX Indexer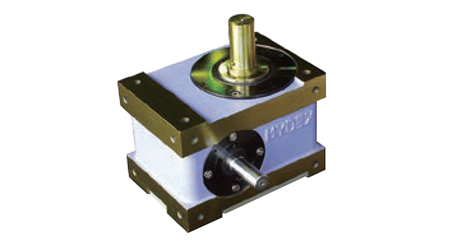 General-Purpose Reducer for Servo Motors: TERVO