Our products incorporating Tsubaki technology play an important role in multiple processes on noodle production lines as well.
Noodle Making
Other Related Equipment
Plastic Modular Chain is used to convey packed products and cardboard boxes as it is easier to use than belt conveyors. In addition, we also offer the Tsubaki original linear Zip Chain Actuator and new reducers specialized for light load conveyors.
Knead the dough

Spread dough into a thin sheet

Slit noodles (Slitter)

Steam noodles (Steamer)
Cardboard stacker

Transfer

Pack cups (Packer)

Put noodles into cups

Accumulate
Hot air dry
(for non-fried noodles)
Deep fry and dry
(for fried noodles)
Plastic Modular Chain
Compared to a belt conveyor:

■ Reduced snaking and slippage due to sprocket driving.
■ Link structure makes partial repair possible and maintenance easy.
■ Workpieces are less prone to damage thanks to lower friction.
■ Higher wear resistance and longer life without deterioration, such as frayed ends.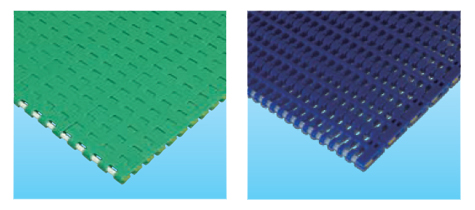 Hypoid Motor -- Reducer for Food Applications
Hypoid Motor for food applications:

■ Antimicrobial coating to protect against germs.
■ 0.2kW and under use a finless specification for easy cleaning
■ NSF-H1 certified grease is used to contribute to food safety.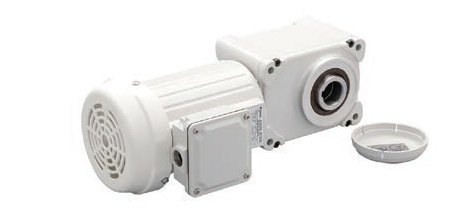 Stacking Machine - Zip Chain Type Chain Meshing Actuators

Our unique structure uses two chains to offer unparalleled space savings, compared to traditional pneumatic/hydraulic cylinders. Zip Chain Actuators have many features, including environmental ones, such as great space savings, high speed/high frequency operation, multi-point stopping function, high stopping accuracy, and free installation direction. They are used in a wide variety of applications.