One-Touch Inspection Door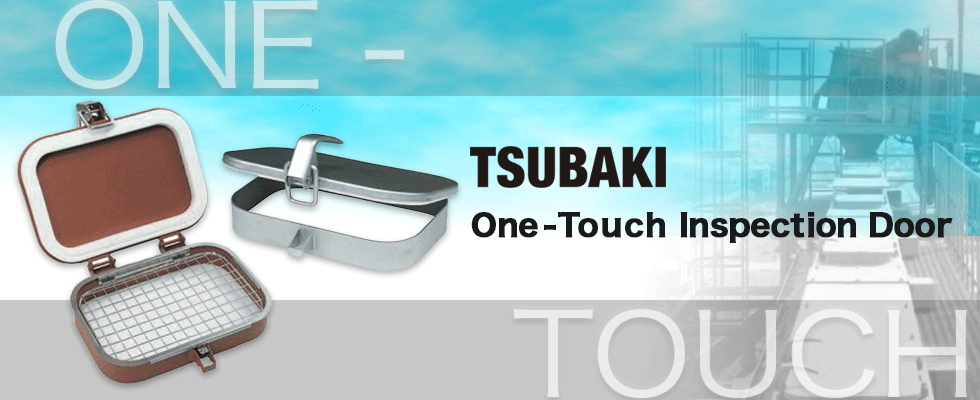 Product news
2018.12.15

Our new, updated web page for Tsubaki One-Touch Inspection Doors.
One-Touch Inspection Door
®
Tsubaki One-Touch Inspection Doors are mass-produced inspection doors for conveyors.
Tsubakimoto Bulk Systems developed this product based on its experience with bulk conveyors and feedback from worksites. Install One-Touch Inspection Doors at vital inspection and cleaning locations on conveyors, hoppers, chutes, and other equipment.
Easy installation at worksites

Installation is simple and easy -- just attach the One Touch Inspection Door frame and you're ready to go. Therefore, it can be easily installed even when a sudden need for an inspection port arises at worksites. Furthermore, detailed dimensional check or markings are not required.

Dust and rainproof

Has excellent sealing qualities thanks to its mass-produced frame with stable quality and unique, tight fitting gaskets. It also boasts superb dustproof and rainproof functions.

Quick and simple inspection

A one-touch type that can be opened/closed with a lever. And for most products this means it saves workers time and effort because tools are not needed for inspection.

Stable quality and better cost-performance

Won't distort even after installation thanks to its stable quality and compact design.
Related Content for One-Touch Inspection Door
For inquiries regarding One-Touch Inspection Doors
Email inquiries
Click here for catalog request