Tsubaki provides the best solutions for steelmaking equipment--Applications in the Product Yard
Steelmaking
Product Yard
In the product yard, huge coils need to be conveyed efficiently. Fully automatic coil conveyance equipment is deployed in coil storage yards between production lines and in the product shipping yard. In the product yard, coils are transported with particular care because the next process will be in the customer's plant.
Bridge cranes
Bridge cranes are able to cover wide workspaces with three operations: hoisting, traversing, and traveling. Thus, the cranes are used for conveying coils in storage and product shipping yards.

Long span cable carriers
Plastic cable carriers are also used on bridge cranes as they can provide up to 120 meters of travel stroke.
With the availability of long-span rails and various options, they can be installed quickly and easily. Furthermore, the installation of glide shoes contributes to longer life and power saving.

After 130,000 cycles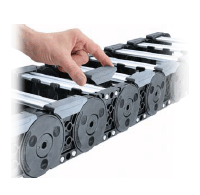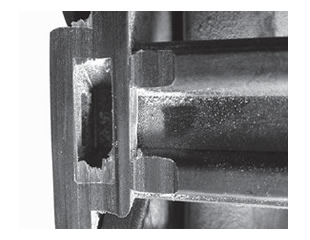 Without glide shoe -- wear progressing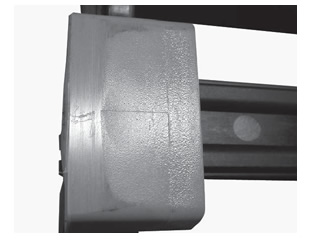 With glide shoe -- slight wear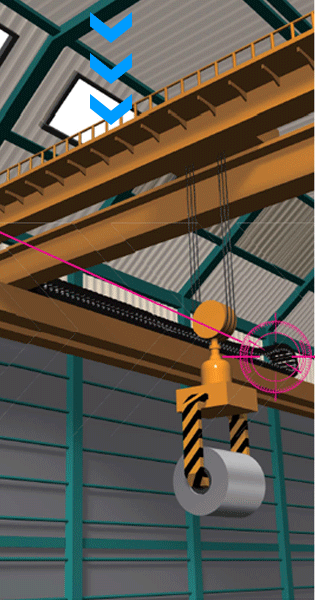 Chain conveyance
Bearing Roller Conveyor Chains use our proprietary structure containing cylindrical bearings in each roller.
Tsubaki's lineup includes anti-dust, water resistant, and lube-free types, with the saddle shaped to the object to be conveyed. Superior shock resistance compared to ball bearings is ideal for conveying heavy objects.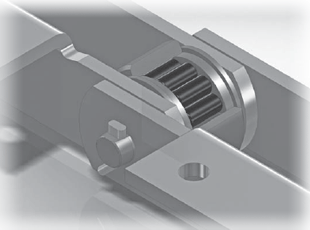 Standard Series Bearing Roller Conveyor Chain
General-use conveyor chain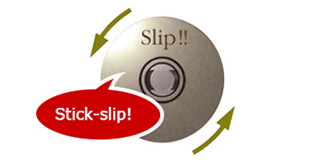 Functions of bearing rollers
Reduced chain running resistance
(one-third of general-use conveyor chains)
Substantially increased allowable roller load
Bearing Roller Conveyor Chain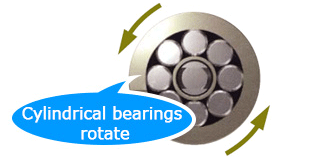 Features of bearing rollers
Less chain load and required power
Prevents stick slip during operation of long machines or at low speed
Reduced roller rotation problems and rail friction
Improved wear life (between bush and roller)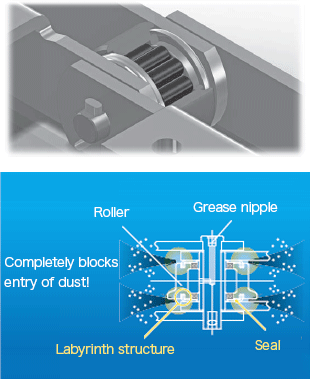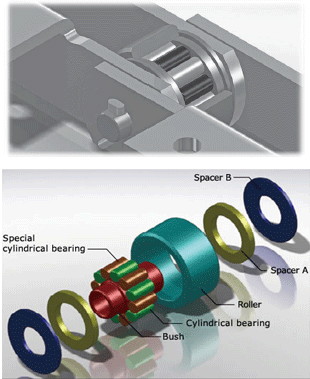 Variations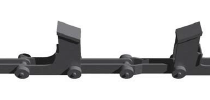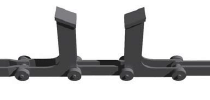 Trolley conveyance
A large number of fully automatic coil storage/conveyance systems are deployed in temporary storage yards or product management areas for hot-rolled or cold-rolled coils. Based on a wealth of proven experience, Tsubaki's Materials Handling Division works with our customers to achieve the stable operation and improved productivity they require.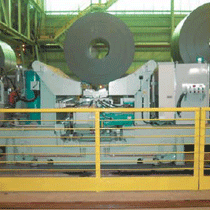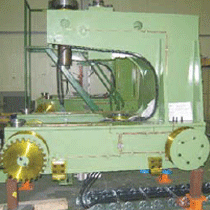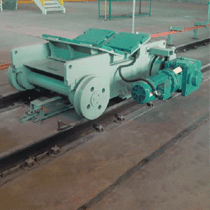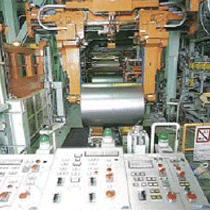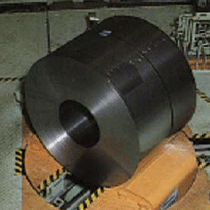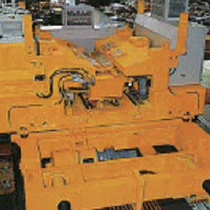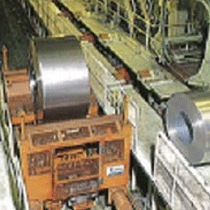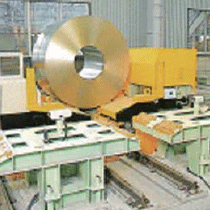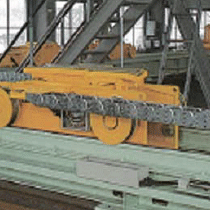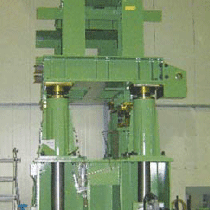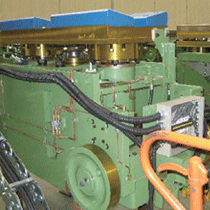 Related Solutions - Couplings for cooling towers -
For cooling towers with large fan diameters, long spacer type Echt-Flex Couplings are ideal between the fan drive motor and gear reducer. The couplings provide flexible, lube-free connections between distant shafts.

CFRP spacer type ECHT-FLEX
®

Couplings

The spacer pipe is made of CFRP (carbon fiber reinforced plastic) to prevent corrosion and achieve a substantial reduction in weight. You can select between the NER Series for easy installation and the NEF Series for easy disc replacement.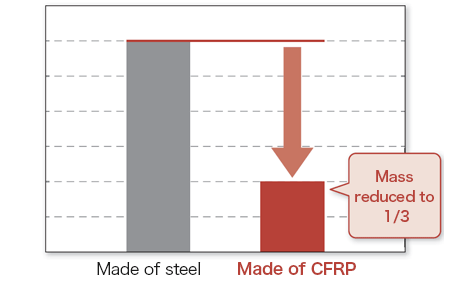 NER Series

The coupling can be combined with the NER Series with a center unit structure to enable easy installation even in elevated, treacherous areas. A stainless steel type is also available.
NEF Series

The coupling can be combined with the NEF Series that allows for easy replacement of discs (plate springs) as with conventional couplings. The NEF Series can use CFRP discs (plate springs) to increase allowable misalignment for longer service life. A stainless steel type is also available.