Tsubaki provides the best solutions for steelmaking equipment--Applications in the Stock Yard
Steelmaking
Stock Yard
The role of the material yard is the unloading and storing of iron ore, coal, and limestone from ships, and then supplying these to the sintered ore and coke production processes in the pig iron plant.
Continuous unloaders
Unloaders use buckets to unload bulk material, e.g. coal and iron ore, from ships. In particular, the continuous unloader effectively unloads bulk material in a short time, enabling major demurrage savings.
Steel Cable Carriers
Unloader chains / Unloader sprockets
Unloader chains / Unloader sprockets
Tsubaki unloader chains are used by customers that rely on their superb durability, made possible through proprietary engineering. They are designed and built specifically to convey particular material.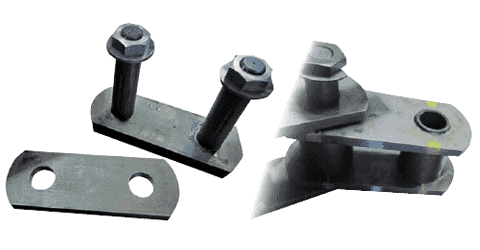 Unloader sprockets are optimally shaped to suit unloader chain. Special hardening is applied to provide extremely high wear resistance.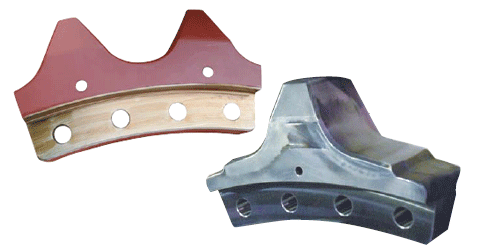 Steel Cable Carriers
Tsubaki steel cable carriers offer superior strength, rigidity, and heat resistance. Stainless steel types, special surface treated types with excellent cost performance, and horizontal arrangements are also available.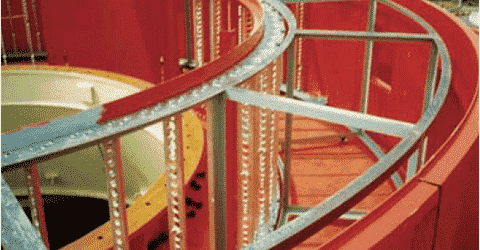 Bucket wheel reclaimers
A wheel with buckets is attached to the end of the boom for this type of reclaimer. The wheel is rotated to convey ores and other bulk materials that are piled in the storage yard to the next process.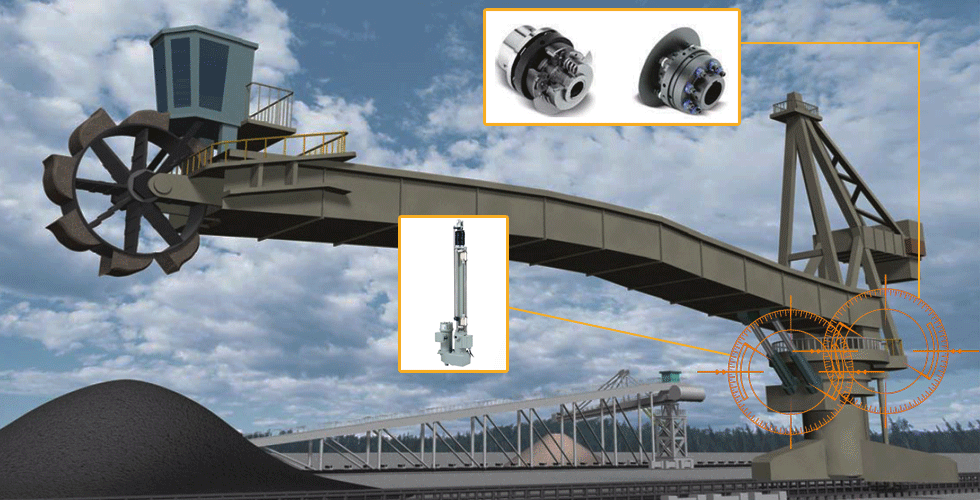 Power Cylinder
Mechanical Overload Protectors
Power Cylinders/Overload Protectors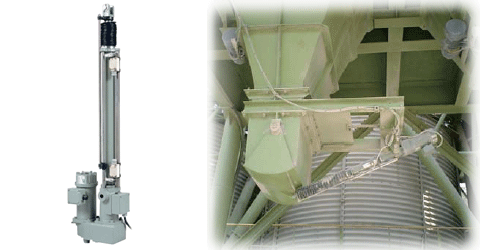 Tsubaki Power Cylinders are electric cylinders that can be put in service with just simple electric wiring.
This means simple maintenance, eliminating the need for cumbersome piping required by hydraulic and pneumatic types. Standard types include both small and large thrusts designed for safe operation with built-in protectors, plus various options. U Series Power Cylinders demonstrate outstanding performance where much larger loads are required.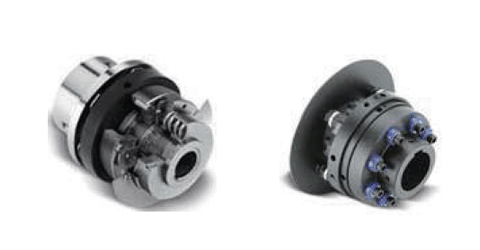 Reclaimer swivel ring gears are driven by pinions. Tsubaki's mechanical protection equipment instantly prevents overloads due to clogging of coal or debris in the gears even on large machines.
Chain scraper reclaimers
Designed specifically to reclaim ores and other bulk materials piled in storage yards. The material is delivered to the next process. Scrapers attached to the chain deliver the material.
Reclaimer chains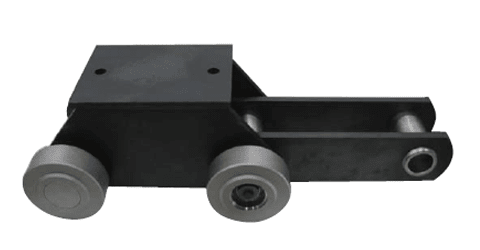 With reclaimer chains, abrasive substances tend to infiltrate between bush and roller or into outboard rollers. When roller rotation becomes faulty or wear occurs between bush and roller, the chain comes to the end of its service life.
Tsubaki chains achieve longer service life by employing bearing rollers with high debris resistance.