System for Carbonization-Activation of Sewage Sludge
This system effectively utilizes sewage sludge as an absorbent, soil conditioner and fertilizer by drying it and then carbonizing the sludge at high temperature.
Materials to be conveyed
Dried sludge

Carbide

Activated carbon
Products used for this example
Configuration of system for carbonization-activation of sewage sludge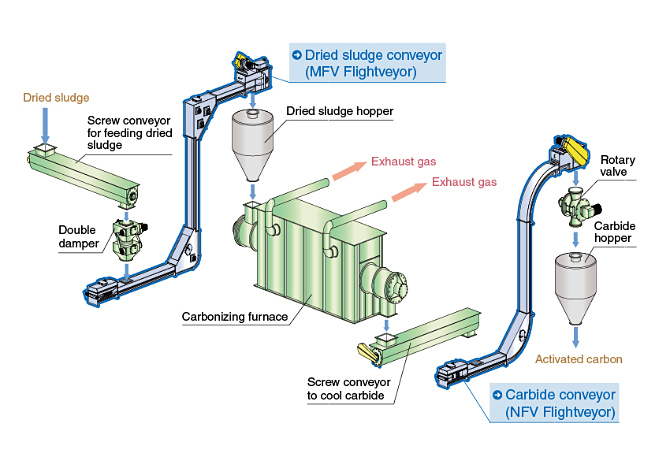 Features
MFV Flightveyor is ideal for conveying sticky materials such as dried sludge. The system provides good abrasion resistance due to a wheel turn system adopted at the corner.
NFV Flightveyor is compact and economical, as it allows flexible layouts to convey powdery and granular materials.
It enables conveying of materials with a horizontal-to-vertical-to-horizontal route in one unit for good conveyor performance.