Message from the Management
Monozukuri Specialists Taking the Craft of Manufacturing to New Heights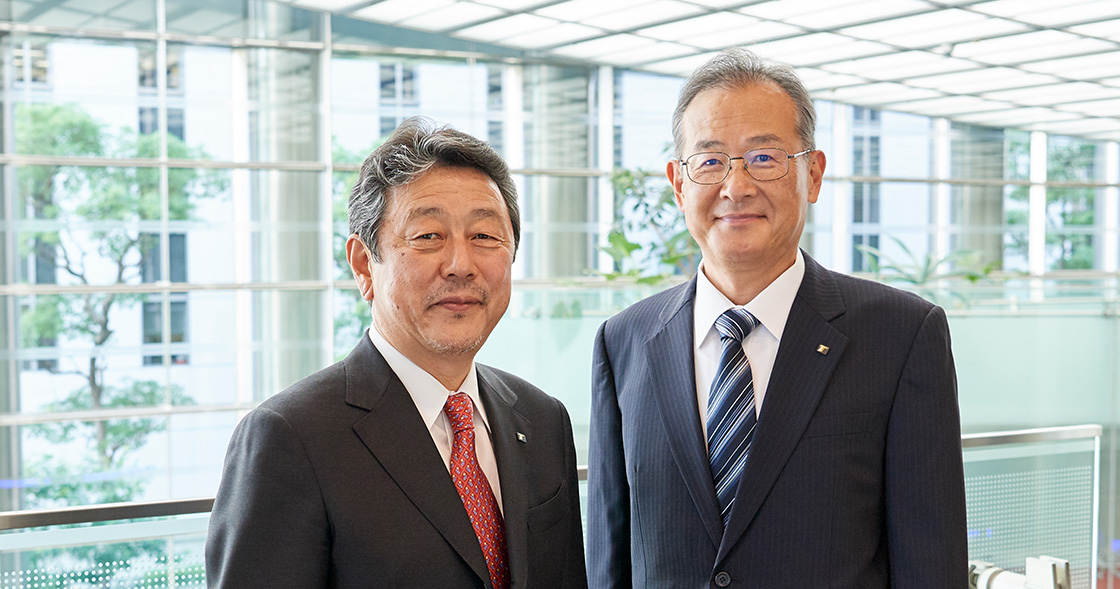 Tsubakimoto Chain, which was founded in 1917 as a manufacturer of bicycle chains, would later shift its focus to industrial chains with an eye on the development of heavy industry. Since then, we have been advancing our chain technology, expanding our business domain from machine parts into automated systems, and ultimately bringing our business onto the world stage.
With the celebration of our 100th anniversary in 2017, the Tsubaki Group established a new corporate philosophy, Tsubaki Spirit. This is a fundamental reevaluation, and clarification in writing, of how we should be and what we should aim for in the next 100 years. Of particular importance is the concept of "monozukuri specialists taking the craft of manufacturing to new heights." Going forward, however much may change, and movements within the world at large will continue to transpire. We, as a manufacturer, will continue to refine the technology that brings about advances in that movement, while providing solutions that exceed our customers' expectations. In this way, we hope to continue to be the kind of company that is essential to society.
With Long-Term Vision 2030, which officially kicked off in FY2021, we established "becoming a corporate group that contributes to solving social issues through Linked Automation* technology" as the way we want Tsubaki to be in 2030. From the perspective of the SDGs, we will contribute to achieving a sustainable society by executing three solutions: creating a people-friendly society, building a safe and secure living infrastructure, and creating an Earth-friendly society.
The Tsubaki Group places maximum priority on safety, quality, and compliance, and aims to be the kind of company where each and every employee can not only work comfortably and energetically, but also feel a sense of pride in their work and a sense of accomplishment at the end of each day. We will, furthermore, continue to convey the "spirit of challenge" that we have inherited from our founders, and contribute to the conservation of the global environment and the development of society.
*Linked Automation: A technology domain that is highly functional and highly automated.
Kenji Kose, Chairman and Representative Director
Takatoshi Kimura, President and Representative Director