Message from the Management
Striving to Become a Global Leader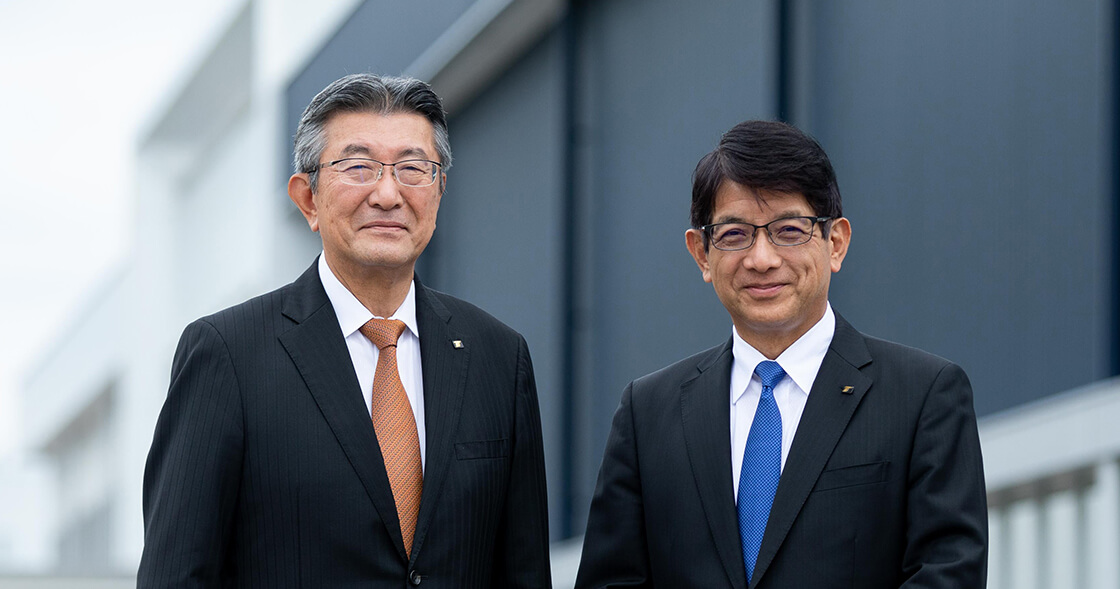 Our company, established in 1917 to manufacture bicycle chains, shifted to the manufacture of industrial chains in anticipation of the development of the machinery industry. Since then, we have contributed to the evolution of chain technology, expanded the scope of our business from machine parts to automated systems, and continued to develop our business with a global perspective.
In 2017, we have taken the opportunity presented by the commemoration of our 100th anniversary to reevaluate our company's purpose and what we identify as our goals. The result is a new Corporate Philosophy and Code of Conduct that apply to the entire Tsubaki Group, which we refer to as the Tsubaki Spirit.
Specifically, it represents our desire to dedicate ourselves to being highly diligent "Monozukuri specialists taking the craft of manufacturing to new heights." No matter what changes the future brings, some things in society will always remain in motion. Our goal is to be a company that evolves to keep pace with the shifting concept of the "art of moving," to refine our technology, and to meet customer expectations with creativity. Furthermore, we intend to remain an agile company that introduces innovations that are one step ahead of society's expectations.
Placing the highest priority on safety, quality and compliance, the Tsubaki Group strives to ensure its employees can immerse themselves in work that is both challenging and rewarding. At the same time, we remain committed to contributing to the preservation of the global environment and the development of society by demonstrating a willingness to overcome all challenges, thereby reflecting the spirit that has been our hallmark since Tsubaki's founding.