Businesses
Tsubaki Product Matrix (by Business and by Industry)
Tsubaki products contribute to society through use in a wide range of fields and in a variety of applications.
<Industries> General Industries, Automobile, Resources/Materials, Food/Medical, Infrastructure/Environment, Living/Amusement
Business Overview
Chain Operations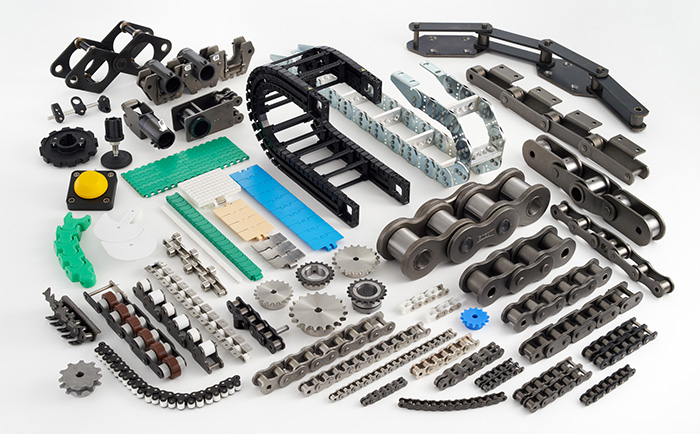 Chains can be divided into two major functions: power transmission and conveyance. Tsubaki offers a diverse lineup that includes about 20,000 types of chains—including the top-selling steel chains and lightweight, hygienic plastic chains—for use in a wide range of industries, including machine tools manufacturing, shipbuilding, steelmaking, LCD production, and semiconductor fabrication.
■ Major manufacturing areas: Japan, USA, Taiwan, China (Tianjin), Germany
Power Transmission Products
Motion Control Operations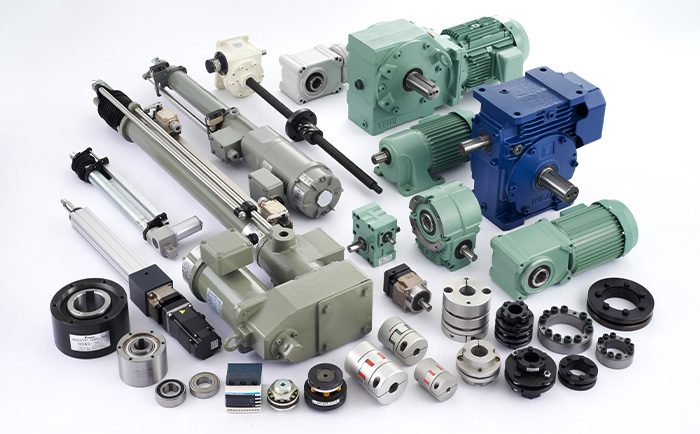 Tsubaki's Motion Control Operations business supplies reducers, linear actuators, and other machine parts for motion and control needs as well as optimal power transmission equipment incorporating composite technologies. Tsubaki products can be found not only in the industrial machinery field but also in various facets of everyday life, such as movable fences on station platforms, water-stop doors on subways, and roof openings and closures in domed baseball stadiums.
■ Major manufacturing areas: Japan, China, Taiwan, Germany
Power Transmission Products
Mobility Operations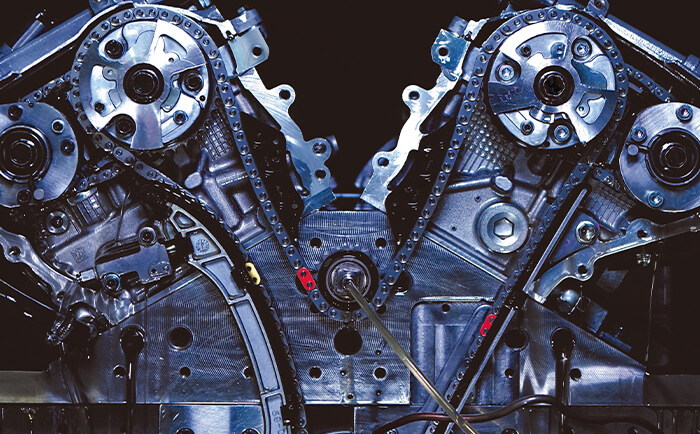 Tsubaki's Mobility Operations business features an extensive production system encompassing 14 plants in 8 countries, all centered on our mother plant in Saitama. These plants have captured the world-leading market share by providing automotive manufacturers around the world with timing chain systems that contribute to high-performing, lightweight, and eco-friendly automotive engines and power transmission parts for vehicle powertrains. The EneDrive Chain takes advantage of many years of traditional automotive timing chain drive system development to support the next generation of eco-friendly cars such as electric vehicles.
■ Major manufacturing areas: Japan, USA, Thailand, UK, China, South Korea, Mexico, Czech Republic
Mobility Products
Materials Handling Operations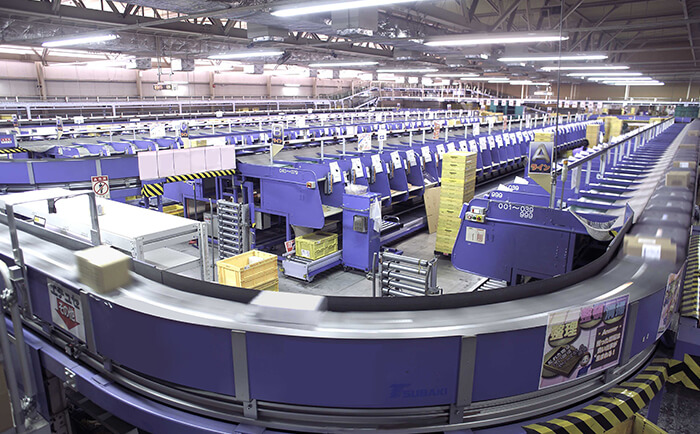 Whether it involves conveying, sorting, or storage systems, Tsubaki's materials handling business excels at managing the flow of materials and information, offering sophisticated solutions that help enhance customer productivity. We are dedicated to meeting the needs for automation and labor saving in various industries, including automobiles, logistics, life sciences, bulk handling of materials such as cement and wood chips, conveyance of metallic chips for machine tools, and conveyance in coolant processing systems.
■ Major manufacturing areas: Japan, USA, Netherlands, Slovakia, Indonesia, China, India
Materials Handling Products
New Businesses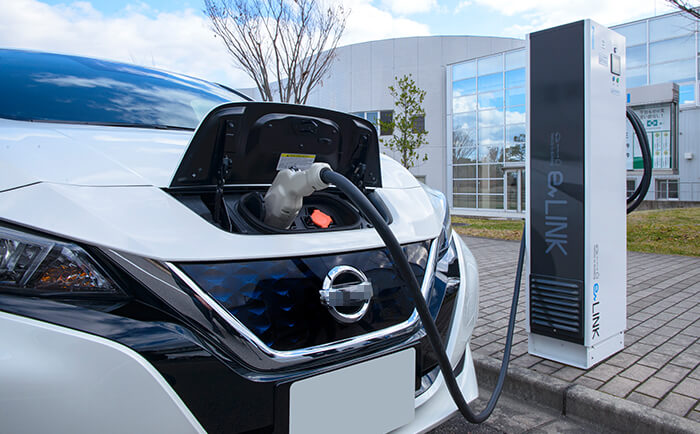 Tsubaki's new business projects include a V2X-compatible virtual power plant / EV charging station that can be used as a virtual power plant resource or an emergency power supply in the event of power failure, as well as innovative and efficient agribusiness plant factories and an IoT-based remote monitoring platform. While clearly delivering outstanding innovations that contribute to a better future, we remain dedicated to developing optimal solutions that extend beyond the manufacturing sector.
Other Products