Cam: High-speed engagement type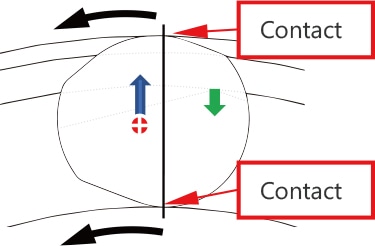 Cam: High-speed idling type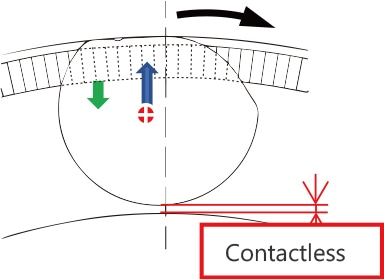 Minimize energy loss by using
centrifugal force
In order to maximize efficiency of our customers' products, Tsubaki's cam clutches are designed to minimize loss during power transmission. In accordance with customer needs, we offer two types of cams; one for high-speed engagement and the other for high-speed idling.

For high-speed engagement, the center of gravity of the cam is designed so that the cams engage with centrifugal force, enabling torque to be transmitted even at high speeds and reducing energy loss.

For high-speed idling, the centrifugal force lifts the cams up to prevent contact between the cams and surface of the inner race. This reduces energy loss by more than 90% at 1,700 r/min, and completely eliminates it at even higher speeds.