Motorcycle Clutch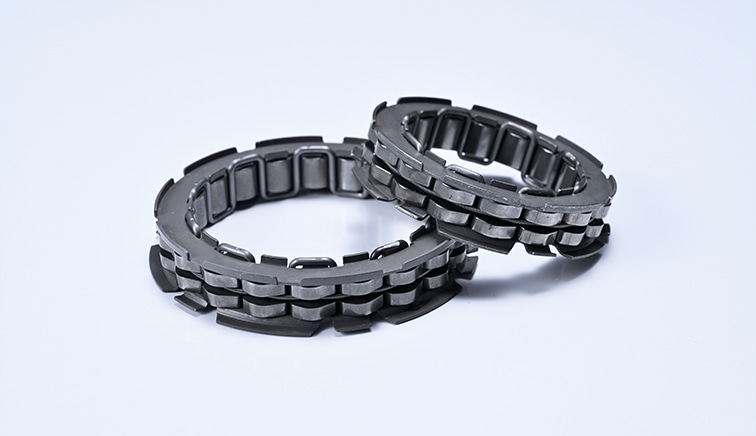 Transmits the rotation of the starter motor to the crankshaft when starting the engine.
When the crankshaft speed exceeds the motor speed, it switches to idle (overrunning mode) to prevent the motor from running with the crankshaft.
Strengths of Tsubaki
Providing innovative solutions and high-quality parts to meet customer requirements.
The cam is the most important component of the cam clutch. It determines the performance of the cam clutch. Tsubaki draws on over half a century of experience in the mobility arena to ensure that each clutch reliably meets its application requirements. Through the use of carefully selected, optimum materials, unique heat treatment methods, high-precision machining and thorough quality control, Tsubaki is able to produce a wide variety of cam types and associated clutch components that provide the basis for our extraordinarily reliable, high quality cam clutches.
Using our extensive experience in cam design and development, Tsubaki continues to develop optimal clutches that meet all customer specifications, requirements, and layouts.
Structure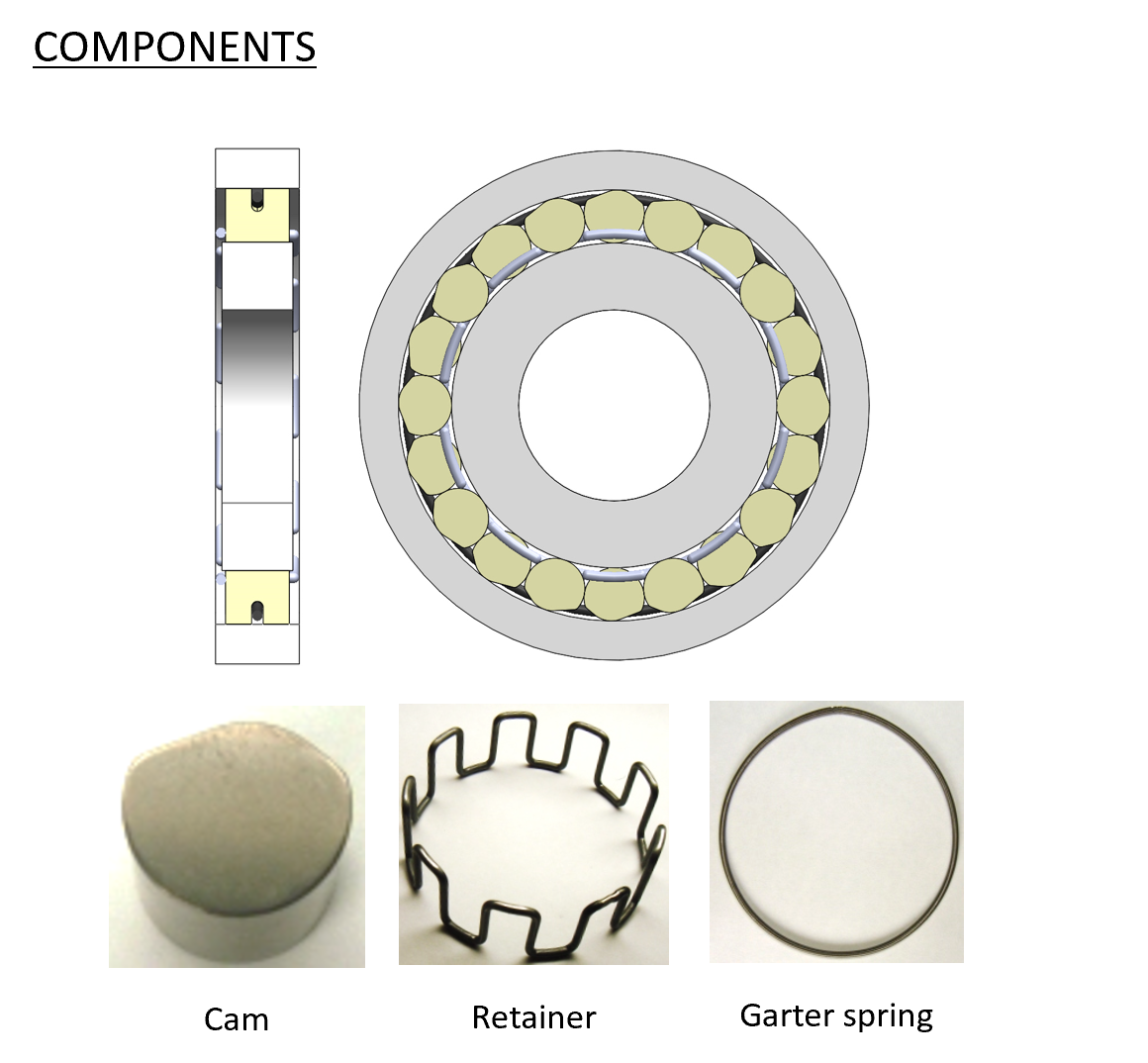 Extensive know-how condensed into a simple structure
"Clutches for motorcycles are composed of four main parts: cam, retainer, spring, and side plate.
In some cases, the clutch is delivered to the customer as a ""drop-in"" unit, where the cams are pre-assembled to the inner and outer races. In this case, the ID of the inner race interfaces with the shaft and the OD of the outer race interfaces with the housing, sprocket, pulley, etc. In other cases, inner and outer races are supplied by customer. In this case, and outer race may be integral with a housing, sprocket, pulley, etc.
Tsubaki will make proposals in accordance with the customer's design specifications.
Merits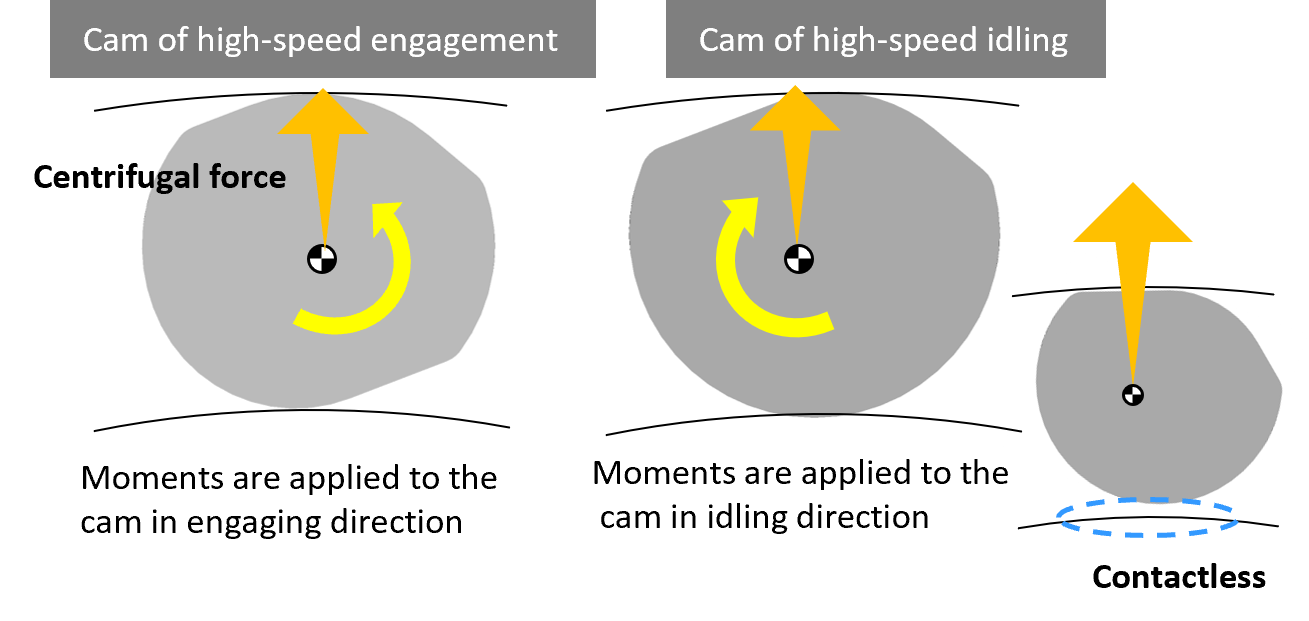 Superior Engagement Response and Energy Conservation
Superior Engagement Response
The "spring", a key component of the cam clutch, provides a moment in the cam engagement direction. This allows the cam to engage at any time, and instantly shift between the idle and engaged states. This excellent responsiveness eliminates almost all transmission losses from the cam clutch.
Energy Conservation
By using two different types of cams, one for "high-speed engagement" and one for "high-speed idling", power transmission energy loss is reduced. This contributes to higher efficiency of our customers' products.
For high-speed engagement:
The center of gravity of the cam is designed so that the cams engage by centrifugal force to transmit torque even at high rpm.
For high-speed idling:
Centrifugal force lifts the cams, preventing them from contacting the inner race. This results in virtually zero energy loss at high speeds.
Toward a Sustainable Society
The Tsubaki Group is engaged in the "art of moving" and aims to provide value that exceeds expectations
to become a company that continues to be needed by society.