Coexisting with Local Communities
Basic Concept
The Tsubaki Group's manufacturing and sales bases extend to 26 countries and regions across the world. We not only contribute to society through our business activities but also understand cultures and laws and regulations that differ by country and region and carry out a host of activities rooted in local communities as members of those communities. (In the fiscal year ended March 31, 2021, many activities were cancelled as a result of the COVID-19 pandemic.)
Initiatives in Japan
Social Contribution Activities
As a member of the local community, in addition to active communication with the local people, we conduct a variety of social contribution activities.
eLINK V2X Bi-Directional EV Charging Systems Donated to Three Cities to Support Disaster Prevention and Mitigation
Tsubaki donated eLINK V2X bi-directional EV charging systems to three cities (Kyotanabe, Hanno, and Nagaokakyo), in order to be useful for disaster prevention and disaster mitigation measures in the cities where our main plants are located.
In the event of a power outage resulting from a large-scale natural disaster or other such cause, electricity is supplied to civic halls (which serve as the emergency headquarters) and other facilities via the eLINK, using electric vehicles as the power source. The eLINK will be opened to the public as an electric automobile charger during normal times.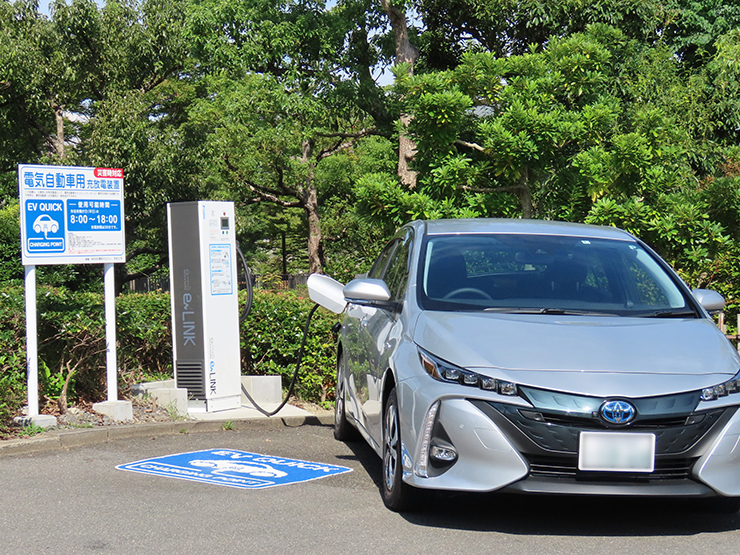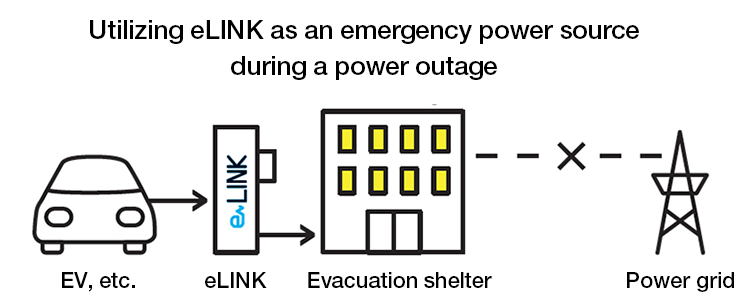 Nurturing the Next Generation
We plan and host events designed to deepen understanding of manufacturing corporations through visiting national institutes of technology to give lectures to students and inviting students from elementary and junior high schools to experience plant tours and students from junior and senior high schools for work experience programs.
Held the 4th Tsubaki Future Product Creation Contest at NIT, Maizuru College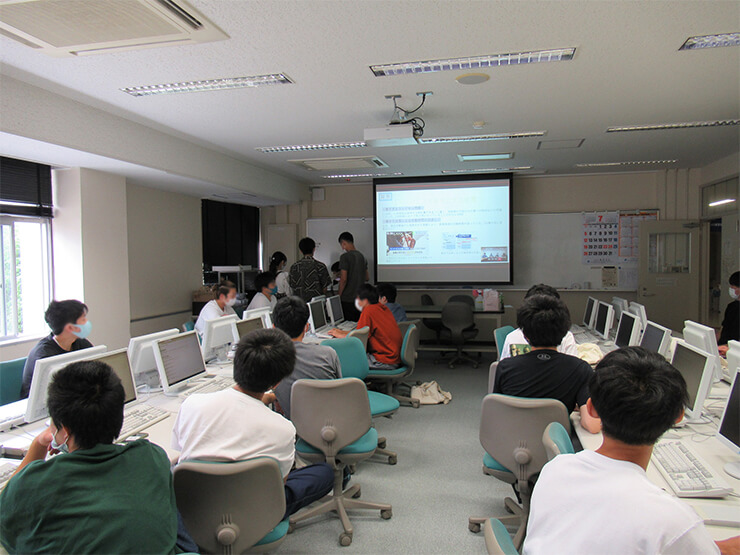 This marked our 4th collaboration class with NIT, Maizuru College. In FY 2020, due to the impact of the novel coronavirus pandemic, classes, groupwork, and final assessment all had to move online. The theme in FY 2020 was "proposing new products that make people happy." Taking into account future megatrends and SDG perspectives, virtual users were set up for the distant future. Under this premise, we received proposals for products that we should develop over the next 10 years. The assessment stage saw the participation of some Tsubakimoto employees who are actually alumni of Maizuru College, and they engaged in a productive exchange of information with the students.
Hands-on Events for Local Elementary and Junior High School Students
While we were forced to cancel them After FY 2019 because of the pandemic, under normal circumstances we organize the following events on a regular basis.
Environmental Activities
Our environmental activities include community environmental events and visiting elementary schools to give environmental classes, as well as the cleaning of areas surrounding company buildings, which is done independently by individual Tsubaki locations. Employees actively participate, working to be good members of the community.
Overseas Initiatives
Overseas, we are engaged in various charity and environmental activities to accommodate the unique character of each region.
Mangrove-planting Activities in Thailand
Tsubakimoto Automotive (Thailand) Co., Ltd. (TAT)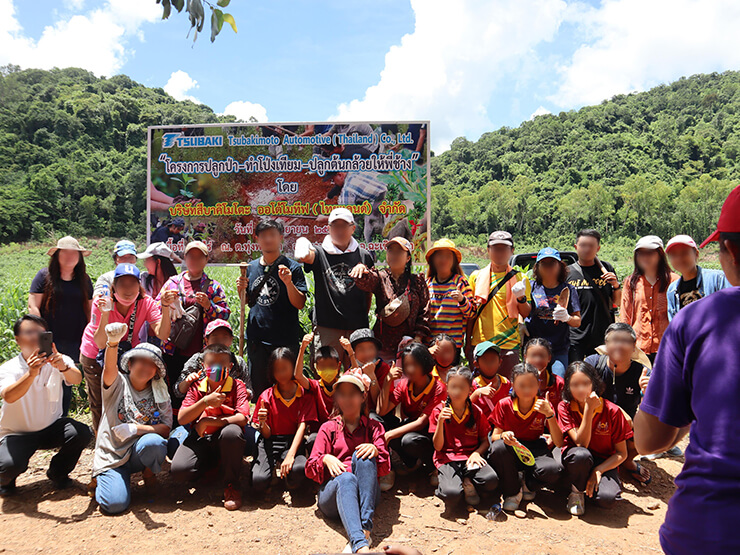 Tsubaki Automotive (Thailand) Co., Ltd. (TAT) began mangrove-planting activities in 2008. With the expansion of business, the number of employees who volunteer each year has been growing, and in FY 2020 we planted some 2,800 trees. Over the course of 12 years, we have planted a total of 32,753 trees, which equates to a carbon dioxide reduction of 408.31 metric tons. These steady and continuous activities contribute to global warming countermeasures.
We have been expanding our CSR activities across the board, not just these mangrove-planting activities, but also conservation activities for wild animals (salt and nutrient supplementation activities) as well as selling recycled goods brought in by employees and donating the proceeds to elementary schools.
Initiation of a Land Reclamation Project in Collaboration with the Local Government (Germany)
Tsubaki Kabelschlepp GmbH (TKG)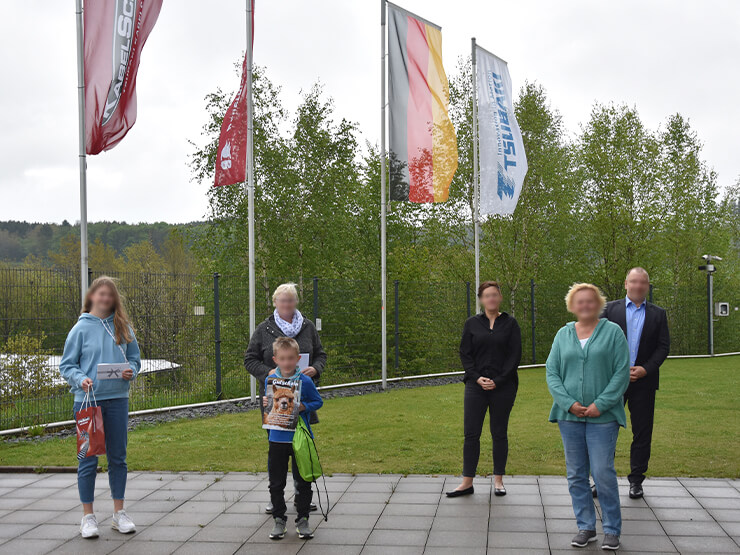 TKG, in collaboration with the municipal government of Wenden (where the main plant is located), initiated a land reclamation project on its plant grounds. This project's goal is to restore the greenery to the brownfield area that emerged with the increase in the number of factory buildings, and to realize production activities in harmony with nature. The first step was planting trees and putting beehives in place, as well as laying down a pathway. Future activities to deepen collaboration with the municipal government, such as collecting ideas from the local residents for restoring the brownfield, are also planned.
Charity Activities in Various Countries